Creamy lemon bars with browned butter raspberries
Courtesy of Half Baked Harvest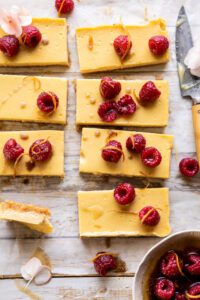 Ingredients 
1 sleeve Ritz crackers, finely crushed into crumbs (about 1 1/2 to 2 cups crushed crackers)
6 Tbsp salted butter, melted
2 Tbsp brown sugar
1 large egg + 2 large egg yolks
1 can sweetened condensed milk
2 tsp lemon zest
1 cup freshly squeeze lemon juice
1 tsp vanilla extract
1/2 tsp salt
Browned Butter Raspberries
4 Tbsp salted butter
1 Tbsp lemon zest
1 1/2 cups fresh raspberries
Method
Preheat the oven to 180 degrees C. Line a 20×20 cm square baking dish with baking paper.
In a small bowl, mix together the cracker crumbs, melted butter, and brown sugar. Press the mixture into the bottom of the prepared baking pan. Transfer to the oven and bake 15 minutes, until light golden on top.
In a medium mixing bowl, whisk together the egg and egg yolks. Add the sweetened condensed milk, lemon zest, lemon juice, vanilla, and salt until combined. Pour the mix over the cracker crust. Return to the oven and bake for 15-17 minutes, until just set. Allow the bars to cool in the pan, then place in the fridge to cool completely, at least 2 hours or overnight.
Cut into bars. Just before serving, spoon over the browned butter raspberries. The bars can be kept chilled in the fridge for up to 4 days.
To make the raspberries, add the
butter to a skillet set over medium heat. Allow the butter to brown lightly until it smells toasted, about 2 minutes. Stir often. Remove from the heat and add the lemon zest. Gently toss the berries with the butter and spoon overtop the bars.
Recipe and photography by Tieghan Gerard of Half Baked Harvest. For more delicious recipes by Tieghan, visit halfbakedharvest.com.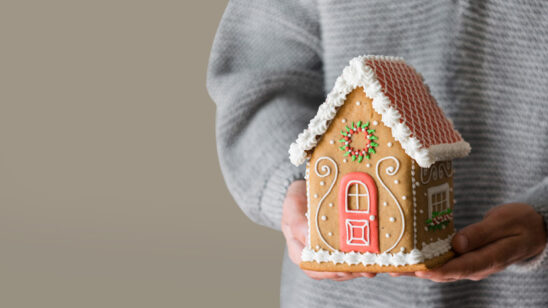 Previous Post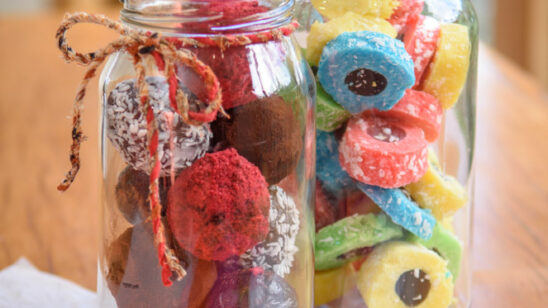 Next Post