---
Fun, friendship, family and stimulation are the cornerstones of social life at Elmswood Retirement Village. "Every month features a theme for our entertainment and activities," Sales Consultant Donna Monk says. "We had a whale of a time in March, when the theme was dance."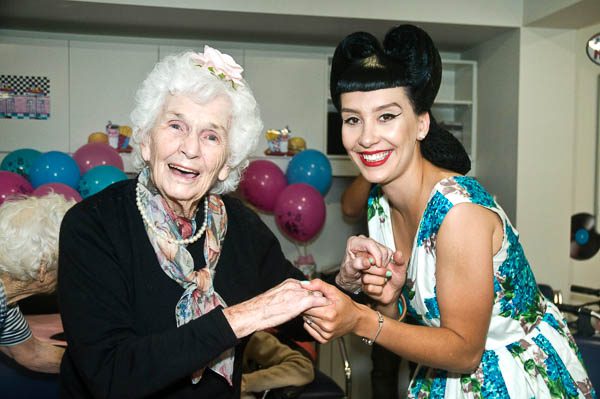 The village hosted 'The Elmswood Hop'; an afternoon that celebrated the entertainments of the 50s. The revelries began with a parade of classic cars through the lanes of the village, which then offered rides to residents keen for a cruise down memory lane.
Inside, the 50s-style afternoon tea and ice creams did not receive the attention they merited, with residents and their families, friends and staff more interested in jiving, lindy hopping or even jitterbugging to band Sharvelle who kept the 50s and 60s hits coming. "It was the perfect era, with one of our gentlemen saying 'I thought my rock 'n' roll days were over, I'm so thrilled to do it again!'" Donna says.
Another month, a pets theme saw staff and families bring their pets to visit and residents have fun with dog washing! Pets are always welcome though. "We don't expect visiting family to leave their four-footed friends at home," Donna says. "Our residents love the opportunity to meet family pets."
Activities also extend far beyond the borders of the Village, with recent trips to Sumner for a fish and chip lunch, The Groynes, The Birches and the new Central Library to experience the virtual reality technology. Currently there are vacancies at the village, contact Donna on 03 351 0974 for details.
---