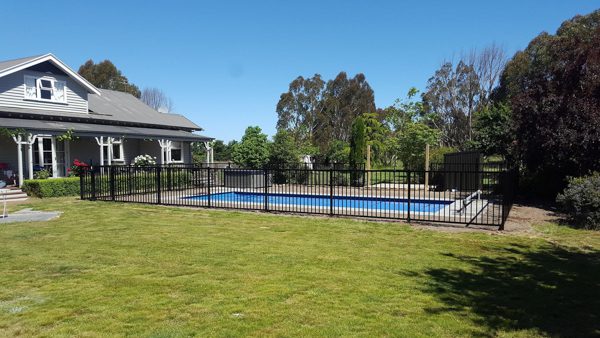 Contemporary fencing solutions: talk to Rock Solid Fencing for your next project
When it comes to fencing, there are choices about heights, colours and materials. Whether you choose panel, wood, glass or metal, the number of individual looks and styles is huge – and that's after you consider whether you want a vertical or horizontal look.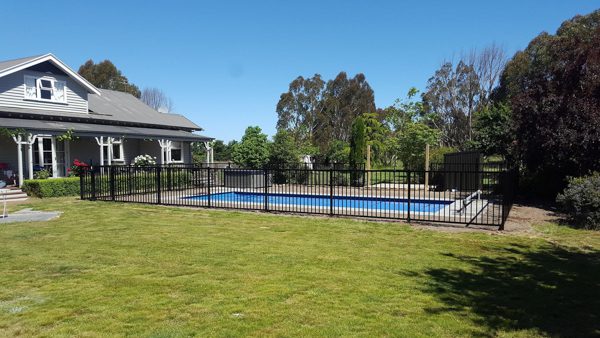 No two days are the same for Rock Solid Fencing, a company with more than 15 years' experience based in North Canterbury, working throughout the Canterbury region.
Each material has its own benefits; glass makes a great barrier without blocking any visuals; colour panel is very contemporary and can be matched to most colour steel roof colours; traditional pool fencing is no longer just for pools – it can be used to take advantage of a vista like a river or park at the edge of a property; and by choosing something that is not the standard black, you can create a unique look, such as white tubular, which offers a cutting-edge contemporary style.
Older pillar style fences can be modernised by reviving the fence panels between, capitalising on a base that is already there. Fencing can also provide solutions in areas not normally considered. "We recently fenced a small concrete area beside a house to keep children safe," says Amy Collins of Rock Solid Fencing.
"It was not a boundary fence, but it was a fantastic solution for the family – keeping the young ones where they should be and tidying up the surrounding area, all the while adding value to the property in the long term."
Visit office@rocksolidfencing.co.nz.