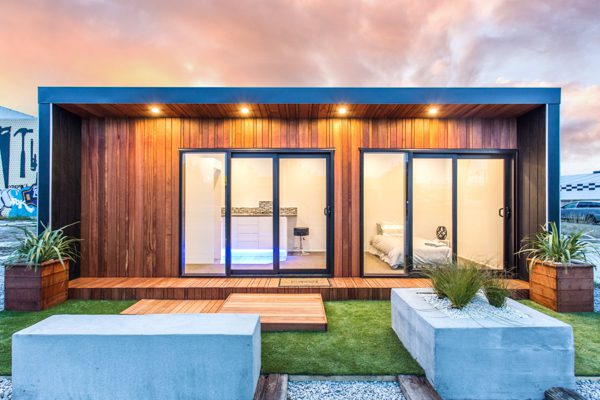 Clever cube living: you've got to check out the Cube Cabins new Colombo St showhome (they can make you a home from only $42,000, seriously!)
Cube Cabins is excited to announce the opening of its new showhome at 488 Colombo Street Sydenham – introducing a whole new way of living with completed, fully compliant tiny homes from only $42,000.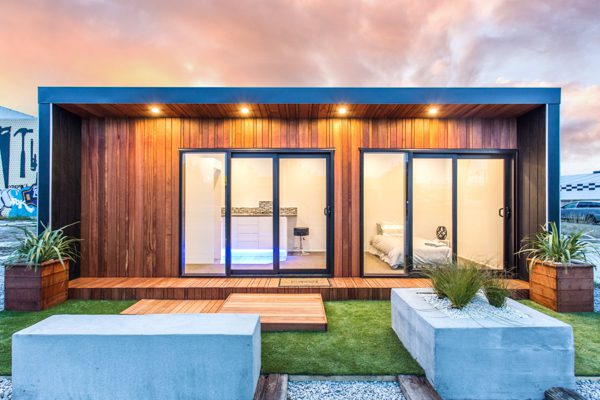 Smaller living spaces are rapidly gaining popularity and with good reason. Despite their simple, clean lines, Cubes tiny homes are some of the best specified units available – as well as having some very clever design features built in. Cubes are inexpensive to own, cheap to heat and maintain, easily transportable and with a funky design aesthetic.
No longer the domain of the 'granny flat', Cubes small living spaces are being adopted by young couples as first homes, professionals as a low-maintenance apartment alternative, farmers and orchardists looking for affordable worker accommodation, and landlords/Air BnB operators seeking exceptional rental returns.
With four set designs and the ability to customise to suit individual needs, why not pop in for a look, explore online at www.cubecabins.co.nz, or give Cube a call for a no obligation chat on 03-332 0053.
Concurrent with the opening of the show home, Cube Cabins is also proud to announce its support as official construction partner for the Daisy Chain Trust. The trust does fantastic work in our local community around suicide awareness, prevention and recovery. The team at Cube will be showing support with a number of tiny homes for the Daisy Chain Trust's new retreat in Christchurch. To find out more or to support this amazing organisation, check out the website www.daisychain.org.nz or Facebook page www.facebook.com/daisychaintrust.