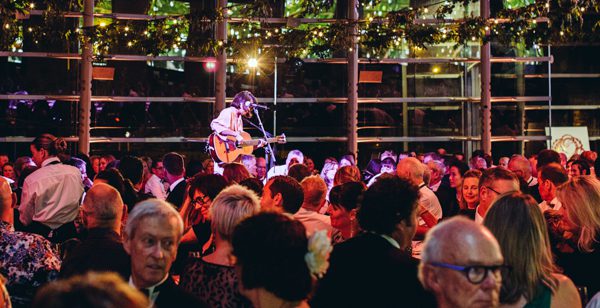 Charitable feast: Māia Health Foundation's upcoming charity event
Despite the ravages of winter, Christchurch is spoiled for choice when it comes to its city-wide social calendar and there's certainly something special about it when the events on offer are in aid of a good cause.
On Saturday 11 August, Māia Health Foundation invites Cantabrians to gather around the table for Feast – an abundant night of local food and wine, grand auction items and world class live entertainment. The charitable foundation's annual fundraiser is designed to inspire guests to give back and help take Canterbury's health services from 'good to great'.
This year it's all about landing the future-proofed rooftop helipad for good
Last year's inaugural Feast saw a roomful of 250 generous guests come together, digging deep into their pockets to raise $256,000 on the night – a feat that was five times the Foundation's initial target of $50,000, reiterating the level of support in the community for the cause. The $256,000 went towards funding beds for parents staying with their sick children in Christchurch Hospital's new acute services building as well as a future-proofed rooftop helipad.

This year it's all about landing the future-proofed rooftop helipad for good. After an incredibly successful $1m crowdfunding campaign in March, Māia is already well over halfway there. The production around this year's Feast will be the finest yet, in the hopes of rounding off the fundraising for the helipad.
Well-loved television and radio personality, Jason Gunn, will be making his way back to host the evening, livening things up with his effervescent and infectious nature, while Kiwi icon and Māia Ambassador, Bic Runga, returns to the stage for a live performance with the Christchurch Symphony Orchestra.
Food will once again wow guests, with the locals from White Tie Catering creating a fine feast, as they team up with Peter Timbs and MG Marketing who have donated all the meat and fresh produce for the night respectively.
Generous local brewery, Three Boys, and North Canterbury winery, Mt Beautiful Wines, will also be treating guests to their home-grown wine and beer. "We love to support Maia Health because it focuses on the wellbeing of Canterbury, so we're bringing that to the table this year with a focus on the region," White Tie Catering's Katie Duncan says.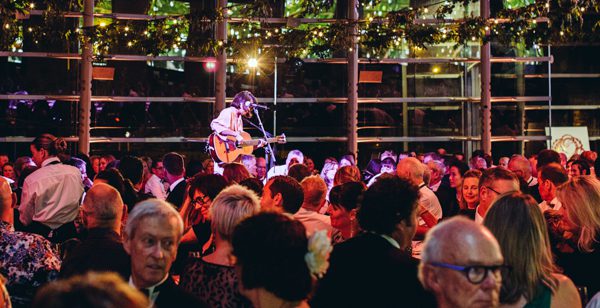 "The food is being sourced locally to support the wellbeing of our community business and, with the best nutritional seasonal profile, the wellbeing of our guests. We're bringing our precious community vibe to black tie style and it will be brilliant!"The biggest moment of the night will be the Live Auction – where a dozen money-can't-buy experiences will be auctioned off in the hope that a record-breaking fundraising total will be realised for the charity.
Tickets are selling incredibly fast, with less than 30 tickets remaining. Tickets are $315 per person / $3,000 for a table of 10. For more information visit www.maiahealth.org.nz/feast