---
Oamaru is about to undergo its annual metamorphosis, stepping back in time to the Victorian era. From 13 to 17 November, the town will celebrate its colonial heyday, with old fashioned entertainment, historical information and people promenading in period costumes.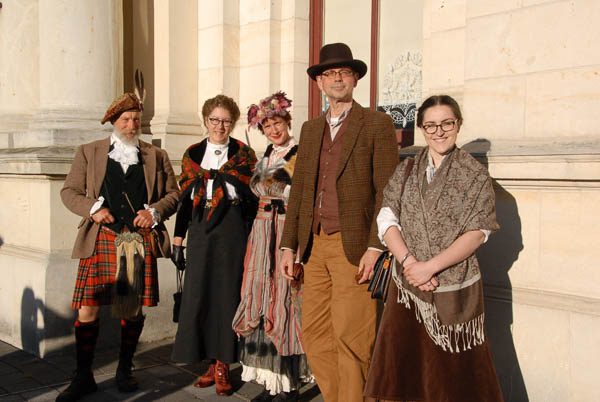 A variety of events have been tailored to the 2019 theme of 'Wheels' – celebrating local cycle history, farming history and innovation – they vary from the ever-popular Crombie & Price Victorian Garden Party and Gentleman's Relish to the formal Queen Victoria's Birthday Ball.
The official grand opening on Thursday is followed by an evening of entertainment, with stories of the local suffrage movement and the importance of bicycles in women's freedom. Throughout the celebrations, there are talks and tours exploring the history of Oamaru, machinery and the revolution of the bicycle.
It has been 25 years since the first Heritage Bicycle Championships, and Oamaru Ordinary Cycle Club is celebrating in style with New Zealand's foremost heritage cycling event, attracting wheelmen and women from all around the globe. This will be another high-thrills afternoon, as riders participate in sprints, slaloms, relays, slow races, and the ghastly Tyne Street Grunter. With sections for both Penny Farthings and pre-10 speed safeties, it is spectacular for competitor and spectator alike.
On Saturday, join Dr Jane Malthus as she explores the history of bicycle wheels and dress reform in the late 19th century. For those who want to dress in Victorian costumes, there's an astonishing array to choose from at the Victorian Wardrobe in Harbour Street.
For more information, visit www.vhc.co.nz.
---