---
How often have you been dealing with building companies and felt like you are just a name on a job sheet? Well things couldn't be more different with Hokitika Building Service Ltd.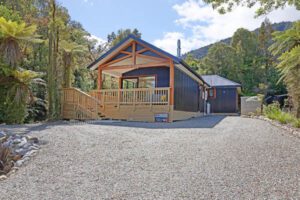 Founders Rodney and Kay Archer set up their business with the shared vision to offer prospective clients "a far more attractive finish on jobs and more personal investment in relationships with customers," says Kay.
With influence taken from his father's business, and experience contracting to larger construction firms with jobs across the West Coast, Southern Lakes and Canterbury, Rodney has built a sterling reputation in Westland.
Rodney and Hokitika Building Service Ltd can do it all. Whether its pre-cast concrete, new builds, renovations, commercial projects, insurance repairs, or poly panel construction, Rodney's eye for detail and expertise means there is no job too big or small.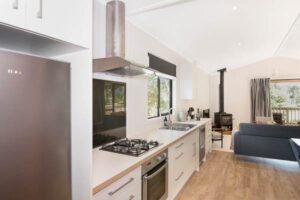 The company is made up of a tightly knit crew, which under Rodney's guidance, have proved time and time again to raise building standards with a job finish second to none.
This has also earned Rodney and Kay a plethora of loyal customers who wouldn't go anywhere else. As Rodney says: "You are only as good as your last job."
Hokitika Building Service Ltd's portfolio is always growing. Having completed a large commercial renovation and a new bach at Lake Kaniere, which consumed most of two years.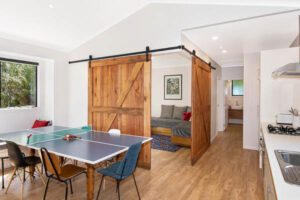 Also, during this time the team have made transportable cabins and numerous insurance claim repairs.
With a stellar reputation in the greater West Coast area for building excellence, and for personal service, contact Hokitika Building Services Ltd for more information on what Rodney, Kay and the crew can do for your next building project.
---