---
Some may say that books are going out of fashion, but a visit to Piccadilly Bookshop in Avonhead Mall tells quite a different story, as publishers and authors vie for your attention throughout the store. With Christmas just around the corner, and all those leisure hours of summer holidays beckoning for relaxation, here is where to find inspiration for that perfect gift for loved ones and for yourself!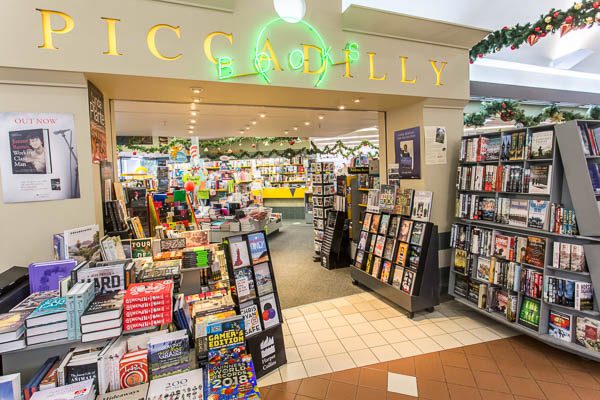 According to Neville Templeton at Piccadilly, the following titles promise to be popular with younger readers: Prince of Ponies by Stacy Gregg, The Dinky Donkey by Craig Smith, David Walliams' new book, as yet untitled, while Gavin Bishop's Wildlife Aotearoa will be enjoyed by all ages.
Non-fiction readers are spoilt for choice, but popular authors, such as Bill Bryson, Max Hastings, Billy Connolly, Peter Fitzsimons, Witi Ihimaera and Tessa Duder never fail to deliver. For lovers of the outdoors, The Great Unknown: Mountain Journeys in the Southern Alps by Geoff Spearpoint or Fifteen Million Years in Antarctica by Rebecca Priestley make for that extra-special gift.
With more than 400 new fiction titles in trade paperback, the lovely staff at Piccadilly are only too happy to help readers find what they're looking for.
Don't forget the stationery! Because sometimes all it takes is a Christmas card, calendar, journal or diary, such as from the beautiful Paperblank range, to let a friend know they're never forgotten.
Find Piccadilly Bookshop at Shop 1, Avonhead Mall, corner Merrin Street and Withells Road. Phone 03 358 4835 or visit www.piccadillybooks.co.nz.
---