---
Bic Runga is one of Canterbury's finest entertainment exports. This summer she is set to headline two noteworthy local performances, Nostalgia Festival and Ōtautahi Together, a free concert to mark 10 years since the February 2011 earthquake. Metropol catches up with the talented musician ahead of a bumper summer season.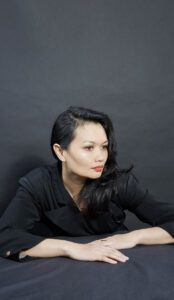 You have two hometown performances coming up. What does it mean to you to perform in your hometown and, for the memorial, at such a meaningful occasion?
"I always love performing in Christchurch, it's always a really cool audience and I love playing in my hometown. I'm really looking forward to Nostalgia, I've heard it's really great, and being asked to perform at the memorial is a huge honour for me, I was really humbled to be asked."
It's hard to believe it's been 10 years since the February 2011 earthquake. What does this milestone signify for you?
"Ten years is a really long time, I found it hard to believe it's been that long. Speaking to the [Christchurch City] Council about it, they want the concert to feel healing and positive and those kinds of things, because it is such a milestone for the city.
"In many ways, it's given Christchurch a chance to rebuild in a way that's modern and interesting and really represents how Christchurch has changed."
Your Christchurch performances are two of many for you including your own Spring Tour, Rhythm and Vines, and Summer Sounds. Is this a busier than normal summer season for you?
"I haven't played this much in summer in many years. A lot of international bands can't come into New Zealand, so it's kind of a big moment for New Zealand music this summer. A lot of bands are getting shows and festival slots which might have gone to internationals in the past. It's such a good opportunity for New Zealand bands."
You hold a special place in Cantabrians' hearts – many people feel they have watched you grow up since your first album release at just 20. What has been happening for you off the stage recently?
"Well, I am so middle aged now. My kids are five, seven and 13…and I am just looking forward to being a little old lady making music – which doesn't feel like it will be too far off. Lockdown was a positive time for our family in lots of ways, it showed me what matters and what doesn't; there was no sitting in traffic in Auckland trying to get my kids to school, but there was lots of time spent together and that's what's really important."
See Bic Runga perform at Nostalgia Festival on Saturday February 13 and at the free Ōtautahi Together concert on Sunday, February 28. Purchase tickets for Nostalgia online.
---