---
When it comes to The George, it's all about the team behind the name.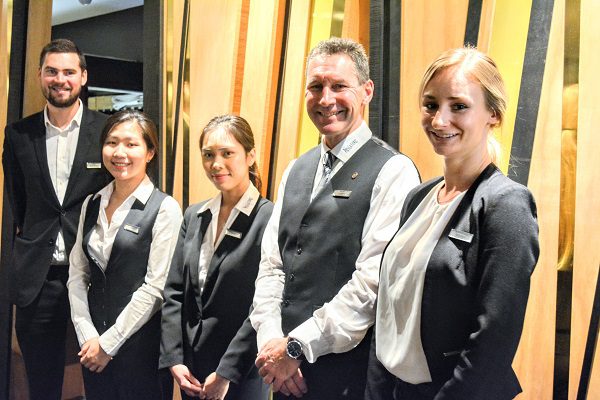 The George is one of New Zealand's most treasured boutique hotels. It didn't get to be one of the most recognised hotels for fine dining and luxury hotel accommodation without the tenacious efforts behind the scene of dedicated staff who take pride in bringing the best in hotel accommodation to their guests.
Whether it's Ryan Henley and his team of top line chefs at Pescatore who brought us May's decadent degustation collaboration, or Keith Larson – a sommelier of fine distinction with his flair and in-depth knowledge of the world's finest wines; perhaps it's Steph Mitchell, the maître d' who makes sure every aspect of your dining experience is brought to you with the utmost care. Either way, this service starts and finishes the moment you set foot in the hotel.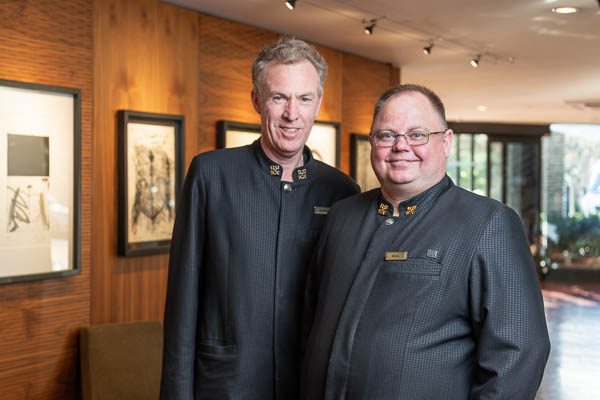 Mark West is the newest member of Les Clefs d'Or and has just received his golden lapel keys. Mark has been part of The George Concierge team for 15 years with his colleague Bryan Wilkinson who has also been an active Les Clefs d'Or member for 13 years.
"When you see a pair of crossed golden keys on the lapel of the concierge at The George, it means they have been rigorously tested and demonstrated a passion and knowledge to deliver excellence above and beyond the call of duty," explains Brook Serene's Managing Director Bruce Garrett. It's a champion team which just happens to be comprised of champions who bring their excellence in service to you, their guests.
---