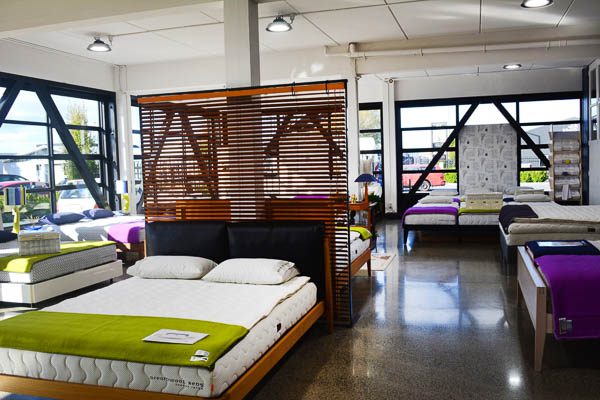 Better Sleep Solutions: Dreamwool Beds
---
If you find you're often waking at night clammy and perspiring in an overheated bed, the cause could be that your mattress is of a synthetic composition.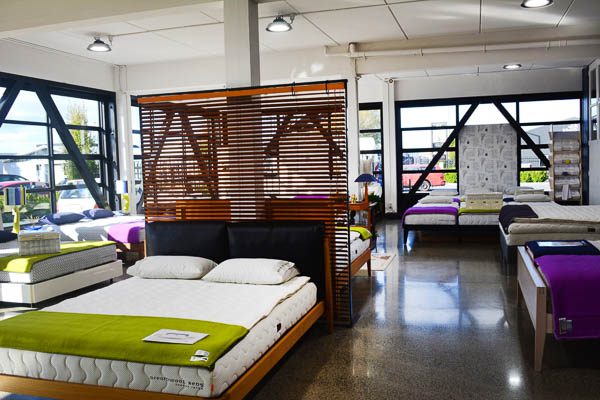 "We hear many complaints about people having really uncomfortable sleeps with their new mattress," Dreamwool Beds owner David Henderson says. "Initially it's good, but two to three hours later, this great wall of heat rises beneath them and it doesn't get any better through the night."
Natural product is used both in the filling and the comfort layers of Dreamwool mattresses, which gives better control of the micro-climate in the bed, due to the aeration within the mattress. New models, the Paradise and Revolution, have thumb-nail sized micro-coils inside them which lift the body, resulting in more air being passed through the bed.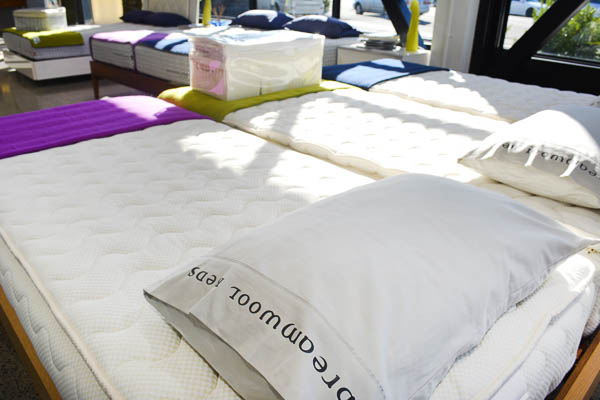 For women going through menopause, night sweats impede a good night's sleep. David has received comments from a number of women who've said their quality of rest has become significantly better (due to the mattress remaining cooler and dry) since switching to one of his beds.
"Our move to merino has enhanced sleep comfort even further. Our top-line Queen size beds run at over 7.5kgs of merino wool. Other beds on the market may have around 500 grams of wool – so naturally, that huge difference is going to impact on the sleeping experience. And that's the word I want to emphasise – experience – because to sleep on one of our mattresses is an experience," David says.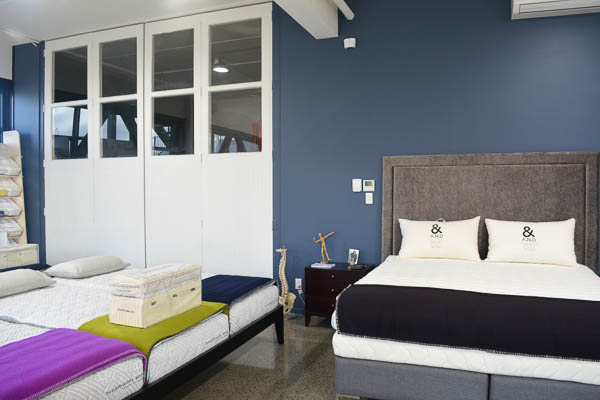 There are two choices of mattress support – pocket spring and natural latex. With the aid of a see-through sample box, customers can see precisely how each mattress is layered with its natural components. The mattresses sit on European flexible slat frame beds, which provide the best in comfort, but also give ventilation under the bed and through the mattress.
"The lighter frame doesn't take up space visually, unlike big box bases; the beds look finer, so you have that pared down ensemble. It's very much that 'less is more' take on design," David says.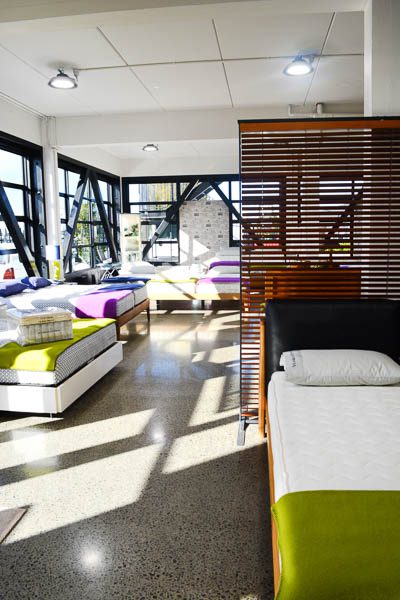 With a flexible slat frame, each side of the bed can be customised, allowing for that all-important flexion of shoulder and hip. The showroom is airy and uncluttered. Colour coded blankets – blue for a firm mattress, lime for a medium, and lilac for a soft mattress – allows customers to try all the beds at their leisure.
"Once we've explained the blanket colour codes, we often find customers literally rolling from one mattress to another to find their perfect bed; we make buying beds easy!" David laughs.
Find Dreamwool Beds at 96 Disraeli Street, Sydenham, freephone 0800 753 754 or 03 343 5105 and email sales@dreamwool.com or visit www.dreamwool.com/beds.
---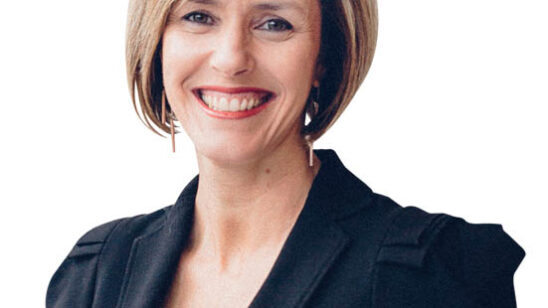 Previous Post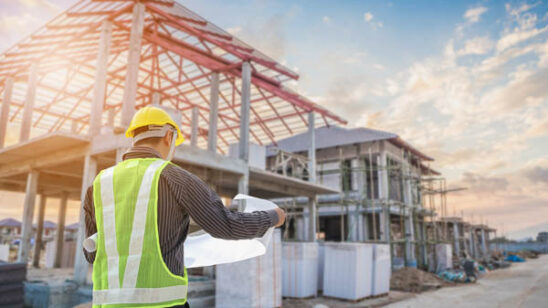 Next Post