---
These last few months have been tough for everyone. But it's arguably our local small to medium enterprises that have felt the strain of quarantine the most. Thankfully, there are some resources available for support and we've collated a list of places you can go for help, advice or support.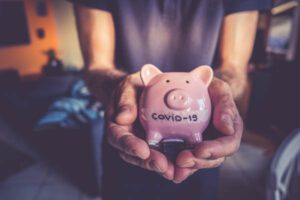 CANTERBURY EMPLOYERS' CHAMBER OF COMMERCE: Collates all of the official information on COVID-19 as it relates to business operation and puts it all in one place. Their team of experts also offer great business advice during these unusual times.
OTHER BUSINESSES: Sometimes the best people to turn to are the those that are in the same boat as you. Reach out to other companies in your trade and see how they're coping and what you can all do to support one another.
SOS CAFÉ: This not-for-profit initiative was set up to support local businesses, specifically cafés, restaurants, bars and eateries, through the purchasing of vouchers. These can be redeemed later, when it's safe to do so.
MINISTRY OF AWESOME: This is the starting point for entrepreneurs, startups, and innovators in Christchurch, which means they've got the support, guidance, capability training and networks entrepreneurs need to succeed.
COVID COLAB 20: A public Facebook page that was set up to support the community and the business industry, it is all about collaboration and bouncing off each other creatively.
CHRISTCHURCH SMALL BUSINESS ENTERPRISE CENTRE (CSBEC): CSBEC offers a range of services to start-up and existing micro and small business owners. These include business facilitation and consultancy, marketing advice and reports, management planning and budgeting, finance advice and training courses.
---