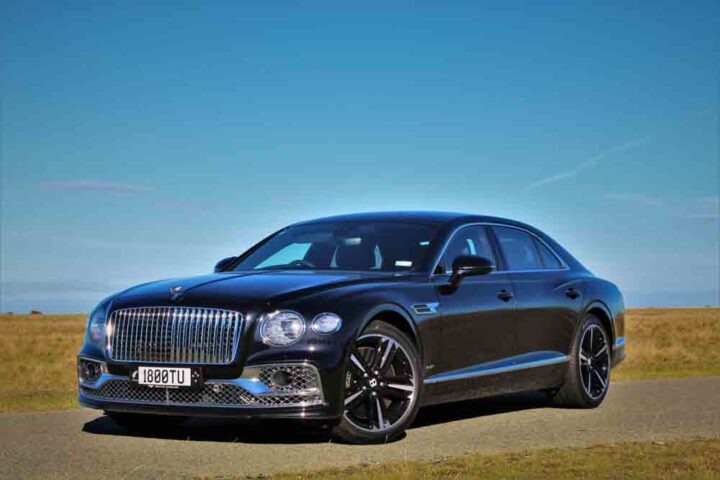 Bentley takes flight
---
The Bentley Flying Spur W12 is not so much a car, but more of a stately home on wheels.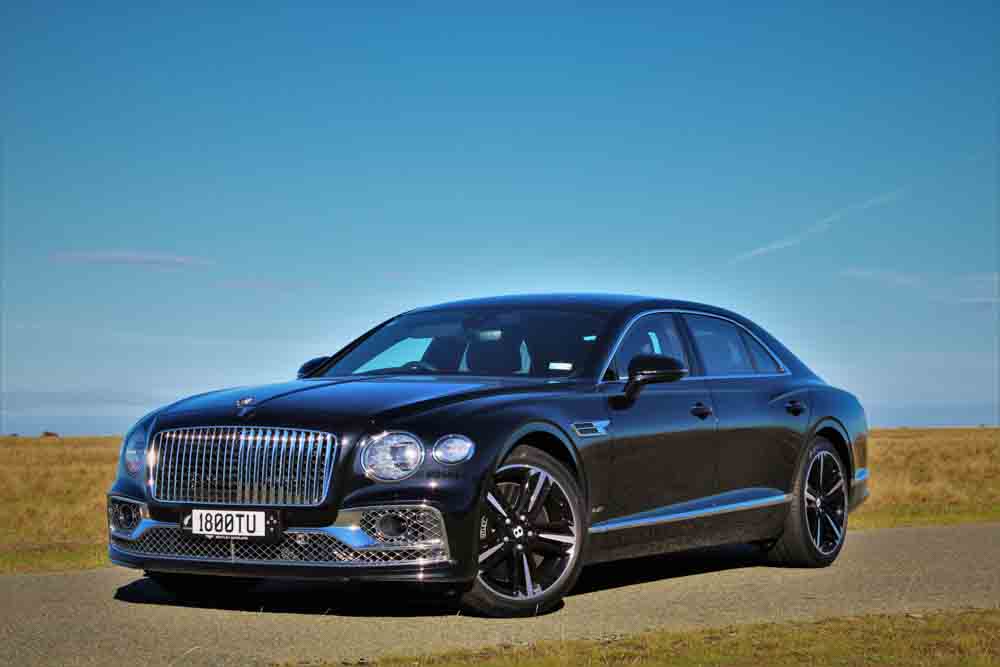 Your average imitation of Sandringham House or Balmoral doesn't however fly on the roads like this does. Thanks to Bentley Auckland, I was given the chance to experience the first new Flying Spur to see the South Island.
In the past, the Flying Spur was essentially a stretched Continental GT with four doors and a bigger boot. Today, this is no longer the case, as the 2021 Flying Spur is more bespoke, encapsulating the absolute pinnacle of Bentley luxury and sporting prowess. Under the bonnet sits the gargantuan 6.0L twin-turbo W12 engine mated to an eight speed DSG gearbox. Power? Try 476kW and a hefty 900Nm of torque.
Inside, the opulence of the Flying Spur cannot be understated, championing quality and technology, with features including a rotating infotainment screen with gauges such as a compass, stopwatch and outside temperature gauge.
While the Flying Spur has all manner of fruit you would expect in a car with a start price of $395,000, features such as the knurled metal, lashings of high-grade leather, and the retractable "Winged B" atop that handmade grill are just some of the highlights. Oh, and don't forget the fridge in between the rear seats. Perfect for those bottles of Bollinger.
Moving off and you get the sensation the Flying Spur shrinks itself around you. It doesn't feel as big once you get up to speed. All eyes are on stalks however as you waft past shop windows and office blocks.
While low-speed rubbernecking is possible, the Flying Spur is also ready to engage you in a way which few large luxury cars can. Once the aforementioned office blocks are replaced with the open road, you can unleash that barrage of power and torque. Planting boot is met not with an instant sensation of speed, but a gradual surge. It's like you have given your command to the butler and he then applies the power.
At a 100km/h, you feel incredibly planted and with that W12 settling down to a brisk cruise, you can devour the miles with ease. You might imagine the twisty stuff would be as bouncy in the saddle as a Polo match, but no. This is where the Flying Spur really impresses.
Despite tipping the scales at 2437kg, the combination of adaptive suspension, all-wheel drive with torque vectoring and four-wheel steering means the Flying Spur's ability to devour bendy bitumen is on par with some of the best cornering sports cars around. It is really hard not to be captivated by this one.
Bentley's new Flying Spur not only sets a new standard for the Crewe based brand, but for the luxury segment in general. So, is it good then? You bet.
Overview:
Price: Starting at $397,400
Engine: 6.0L Twin Turbo W12
Power: 476kW
Torque: 900Nm
Drivetrain: All-Wheel-Drive
Zero to 100km/h: 3.8 Seconds
Top Speed: 330km/h
Weight: 2437kg
---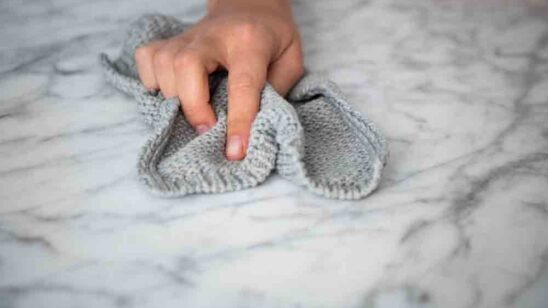 Previous Post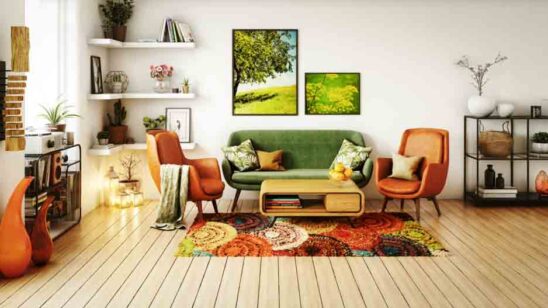 Next Post