---
With class registration numbers ever increasing, three students tell us why they love Art Metro.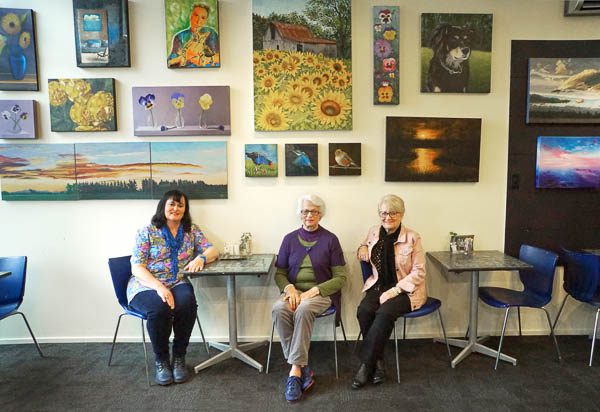 Helen Spencer-Bower joined Art Metro 12 years ago. She likes to paint in oils from her own photographs and says her painting has strengthened because of expert tuition. "Most definitely my confidence has become greater from learning the various techniques from my former tutor, Livia, and now my current tutor, Sarah." While still painting for friends and family, Helen's ambition is to showcase her works to a public audience.
Sandra Dacombe began at Art Metro in 2007. Initially working in pastels and acrylics, she then discovered oils. She paints mainly in the photo realism genre. "For me, participation in Art Metro classes is as much for social interaction as learning to paint. I've met lots of really nice people as well as making some very good friends." Sandra says she now has the confidence to paint at home having learned the basics in class. "I enjoy painting for myself, but would like to enter some local art sales next year."
Jayne Warwick commenced Art Metro classes ten years ago; painting with oils, she has explored traditional through to impressionism and is keen to move towards surrealism. Jayne says the tutors take each student on their own learning journey in a non-pressured environment, which is critical to personal creativity. "Art Metro provides an environment conducive to individual expression and, most importantly, the ability of each student to be in control of their own learning."
Visit www.artmetro.co.nz.
---