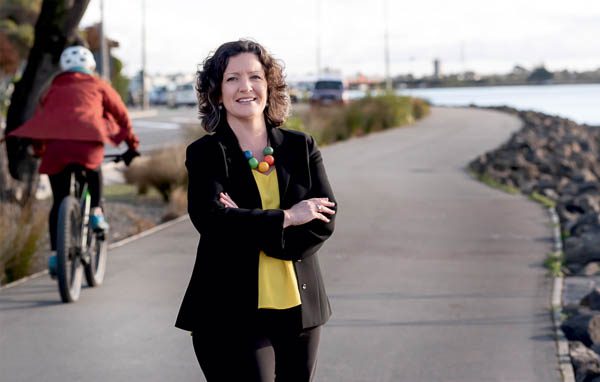 Walking the talk
---
Walking the talk and making changes one step at a time is Sara Templeton's lifestyle for herself and family, the city she loves – and the planet.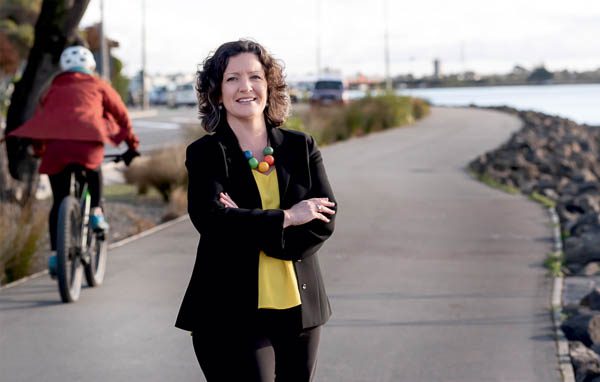 After her role as Hagley Ferrymead Community Board Chairwoman, Sara was voted in as Councillor for the Heathcote Ward in 2016. Her new position was very motivating. "I was now in a job that I can really help make a difference in the wider community," she says.
"I didn't like the idea of puffing my way to work on a regular bike, but believed in the cycleways' potential to cut emissions, so did some research and bought an e-bike. By car it's 20 to 40 minutes, depending on traffic, but on my bike it's 24 minutes every day."
The e-bike gave some base fitness and adding in a little jogging led to her entering the 10km section of the Christchurch Marathon in 2017. Sara went from an overweight middle-aged mum with three to the healthiest she's been in decades.
This January, Sara sold her own vehicle and now mainly cycles, busses or occasionally uses Yoogo Share – a shared 100 percent electric car fleet. "If we all didn't use our cars for just one workday each week, it would bring Christchurch's daily traffic numbers down by 20 percent."
Taking her coffee KeepCup everywhere, she has only used six takeaway cups since being elected – and they're drinks others have bought her. The Templeton family haven't used plastic shopping bags for a decade – only cloth, mainly ones she makes. She uses solid-bar shampoos to omit plastic bottles, eats less meat, and buys organic where possible.
"Transitions are never easy when it comes to social movements and large-scale change," she says. "For example, the Suffragette movement took three petitions before victory. We tend to over estimate what we can achieve in a year and underestimate what we achieve in a generation."
Now it's on to the next personal goal. Sara made a pact to buy no more clothing for a year. "On average, an item of clothing only gets worn seven times. It has made me look into my wardrobe to find a few things I had forgotten about!
"My floral blazer from the Woolston Sallies and my Jane Daniels jacket from Time and Time Again in Sumner still get complements. We're far more critical of ourselves than others are. No one really cares how often we re-wear something.
People may have noticed her necklace from social enterprise Bead and Proceed. Each coloured wooden bead represents one of 17 United Nations sustainable development goals. Sara chose five that represent what mostly matters to her – good health and wellbeing, gender equality, sustainable cities and communities, climate action, and peace, justice and strong institutions.
The Coastal Pathway is where Sara recharges. She says the clear space on the wide, well-lit walk is so good for the brain. It's here, or while cycling, that she now does her thinking, planning, and practising Te Reo.
"It's the small things we do every day. It's not all or nothing – it's just making a change. And we don't need to be perfect at everything."
---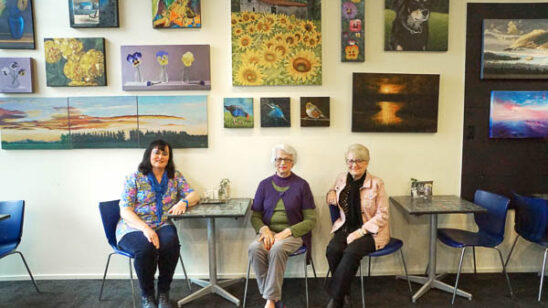 Previous Post