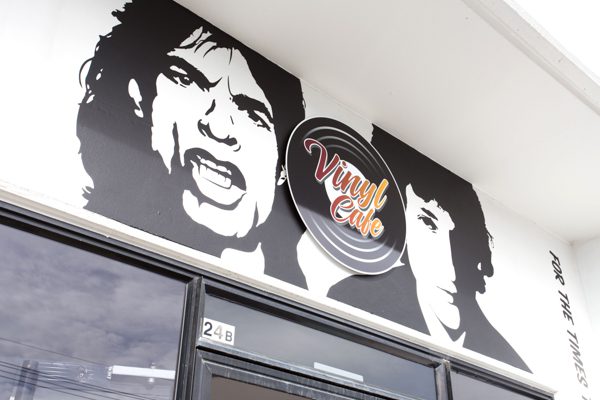 Beautiful blends & beats: Vinyl Cafe is a music lover's dream
If you are a self-confessed music nut that loves great coffee, quality eats and reckons the only way to listen to an album is with a record on a turntable, then you owe it to yourself to visit Vinyl Café.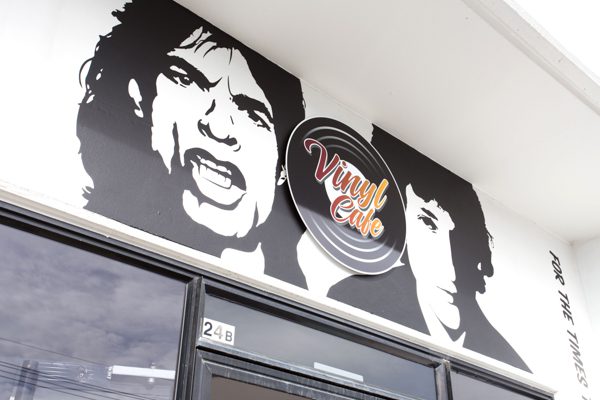 Located at 24B Essex Street, Phillipstown, Vinyl Café is the front of house café extension of The Coffee Workshop, famous for its comprehensive range of blends and the fact customers can have their coffee roasted while they wait.
Vinyl Café, as the name suggests, is a Mecca for music lovers. Upon arrival you notice Mick Jagger and Bob Dylan's faces on the outside wall above the entrance way. Inside, a feature wall made entirely of album covers, from Kenny Rogers to Huey Lewis and the News, immediately grabs your attention. Vintage furniture and stereo, complete with functioning record player, completes the ensemble nicely.
Along with quality coffee, tea and other hot and cold drinks, a great selection of savoury and sweet items are made fresh each day to bring 'satisfaction' to your culinary cravings. Most popular by far would be Vinyl Café's toasted sandwiches, offering a wide range of flavours to suit every taste.

The best aspect is you can kick back with quality eats, quality coffee, listen to quality music, and spend quality time with your nearest and dearest.
For more information visit the new website www.vinylcafe.co.nz or Facebook page, www.facebook.com/vinylcafechristchurch.