---
It is not every day we get to see a new Suzuki Jimny. In fact, if you look back far enough, we haven't had a new pint-sized off-roader to carry the Jimny name for about 20 years. Now we have, and my word it is something really special.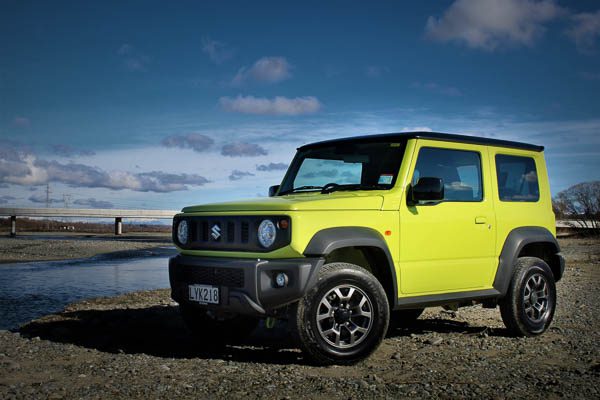 The term 'bang for your buck' describes the new Jimny perfectly; prices start at a cheap-as-chips $26,990. That is insane value considering what you get. Under the bonnet sits a peppy 1.5L four-cylinder engine with 75kW of grunt and 130Nm of torque. A simple five-speed manual is a welcome presence, as is the simple part-time four-wheel drive system, which you can toggle between while on the move. A four-speed automatic transmission is also available for $28,500 but take it from us, just get the manual.
The biggest aspect of the new Jimny, one which got plenty of eyes on stalks when out and about, is just how funky and different the new car looks from anything else on the road. Our test car was lime green and featured the $500 two-tone black roof colour option. The Jimny's dinky styling mimics great off-road icons of the past including the Willys Jeep and the original Toyota Landcruiser FJ40, while still looking clean cut and modern at the same time.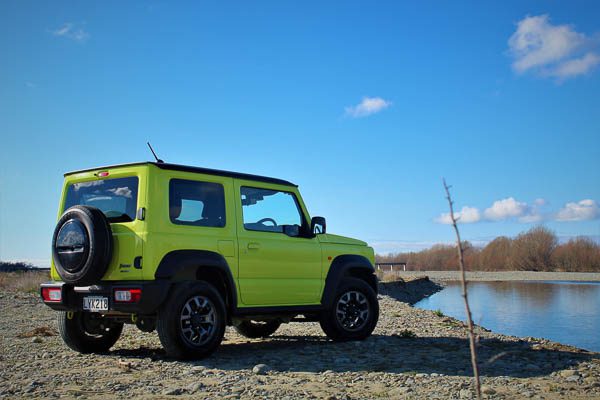 Inside there is a real feeling of rugged simplicity. You sit rather upright and you feel very cocooned by your surroundings. In the rear you have a choice between rear seat passengers, or a cavernous boot – sadly you can't have both. Fold the rear seats flat and you can get a decent amount of whatever in the rear. The Jimny also features a number of toys. These include sat nav, climate control, Bluetooth, cruise control, hill descent, Apple Car Play and Android Auto. There is no reversing camera or parking sensors, but the Jimny is so small, you would need to be pretty committed to reversing into something.
The Jimny is epic fun around town, but on the open road, it would have been nice to have a sixth gear for cruising. Mind you, long drives is not what the Jimny is about; it's about going where soft roaders fear to tread, and on this front, the Jimny is dazzling.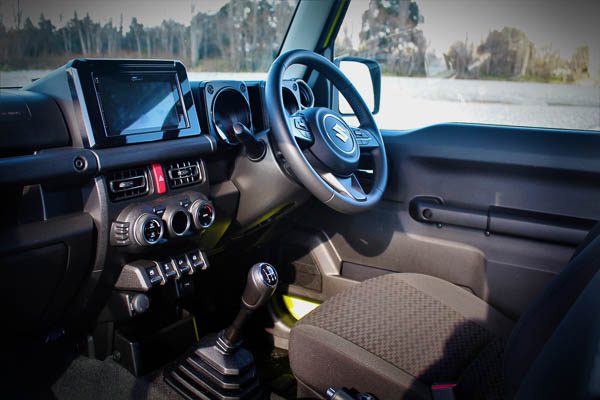 Weighing in at 1095kg, the Jimny sports a fairly substantial 210mm of ground clearance, which in four-wheel drive low, means you bound around like a barfly after four pints. The Jimny is never flummoxed by any form of terrain. Rock or sand, it doesn't matter, you just eat it up in comfort while covering a tonne of ground.
The first Suzuki Jimny for two decades is nothing short of stunning. It won't be for everyone, but for someone wanting an absurdly fun way of climbing every mountain and fording every stream, the Jimny is peerless, and a bit of a bargain.
---