---
A former state house transformed to a modern family home steeped in cultural significance, the showroom of a sustainable timber brand, a farm cottage conversion and an impressive public restroom are the four Canterbury and Southern Lakes projects recognised with prestigious New Zealand Architecture Awards recently.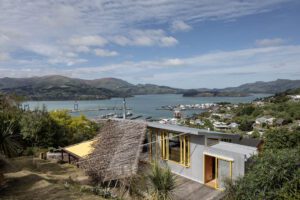 The 2020 ceremony held at the Christchurch Town Hall and beamed to mini-ceremonies in Auckland, Wellington, Queenstown and Whanganui saw 27 projects by Kiwi architects take home awards as part of the annual Te Kāhui Whaihanga New Zealand Institute of Architects awards programme.
Winners were whittled down from 46 finalists, which in turn resulted from hundreds of regional winners. All 46 finalists were visited by jury convenor Auckland architect Michael Thomson and fellow judges, Auckland architect Lynda Simmons, Christchurch architect Fiona Short, and University of Auckland architecture professor Anthony Hoete.
"The jury was impressed by the standard of work presented to us," says Michael. "Many of the projects we visited seem particularly relevant in a year in which we've all had time to consider what's important in our own lives, what matters in our communities, and what is special about our country."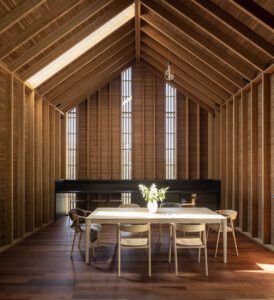 On awards night, the esteemed Sir Ian Athfield Award for Housing went to Toto Whare, a Lyttelton state house re-designed by Bull O'Sullivan Architecture and re-constructed by its builder-owner, Alistair Toto of Browntown Builders.
The former state house above Lyttelton Harbour underwent a dramatic transformation to become a modern family home which combines elements of Maori culture with modern design principals and reclaimed native timbers.
Canterbury architects Architype also won a Commerical Architecture award for Bathroom Pavilion in Ashburton. Further south, Lake Hayes Cottage by Anna-Marie Chin Architects won a Housing Alterations and Additions award and the Abodo Showcase in Cardrona by Assembly Architects won a Small Projects Architecture award.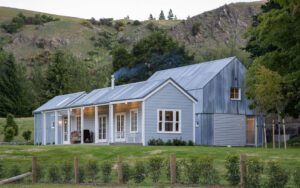 ---