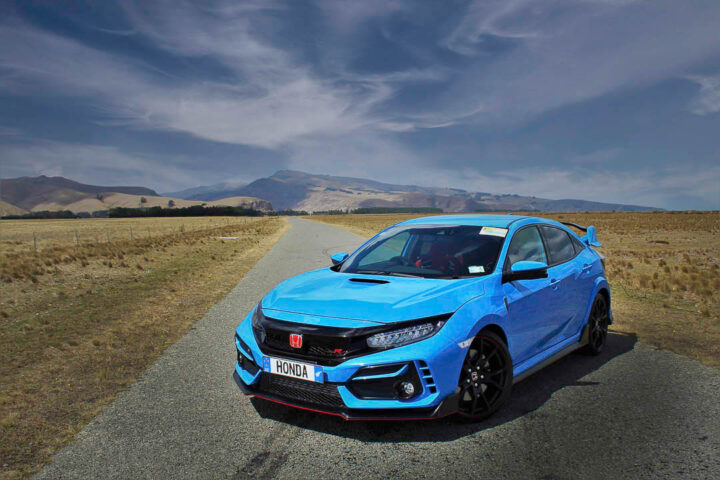 As intoxicating as ever
---
There is an old saying, "If it isn't broken, don't fix it". And this perfectly sums up the Honda Civic Type R.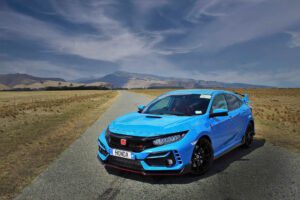 .
The current generation has been with us since 2017 and was the first Type R to be sold new in New Zealand. It also quickly set the standard which all would-be hot hatches were judged against.
For 2021, there have been subtle changes, but all of them welcome. A bigger front grille increases cooling for the 228kW/400Nm 2L turbocharged four-cylinder engine, which happens to be a real peach. There are also redesigned front and rear carbon splitters to aid with downforce at speed.
Underneath, you get remapped engine software, improved dampers and tweaked suspension bushes, making for a more comfortable ride around town. You can also have your Type R in the new Boost Blue paint scheme, which looks simply epic from all angles.
The driving position is still nigh on perfect and those Recaro sports seats provide racing-car-like support while still being very comfortable.
Also, the interior is awash with added Type R-ness, including red seat belts, a new alcantara wrapped steering wheel, and a new gear lever for the six-speed manual box which harks back to the classic EK9 Civic Type R and DC2 Integra.
In Comfort mode, the Type R actually rides a bit better than before.
Also new is Active Noise Control which increases the turbo four pot engine note through the stereo speakers. In Sport, you can still have serious fun, but where the Type R really shines is in R Plus mode.
Each throw of the six-speed box is like loading a bolt action rifle. Every down change is accompanied with a blip of the throttle to simulate a heel and toe shift.
Honestly, with so many hot hatches deferring to an auto box these days, it's so refreshing, and so satisfying swapping cogs around yourself.
Build the boost up to around 4500rpm and hang on. While not violent by any means, it still surges forward with enough power to give you the giggles.
The Brembo brakes have also been improved, allowing you to pull up quicker and smoother than before.
While you can devour the twisty stuff at a considerable rate in Comfort mode, naturally Sport and R Plus are best.
The Type R constantly coaxes you to push harder and turn in sharper. Keep it in the sweet spot between 2500 and 5000rpm, work that delightful manual box, and this road going adrenaline pump just flies.
The Type R also comes with a new performance datalogger system. Called LogR, it allows you to monitor your driving in terms of performance, both on track and off, via the LogR App on your smartphone.
The $62,990 Civic Type R is still capable of getting under your skin. Make no bones about this one, it's just as intoxicating as ever.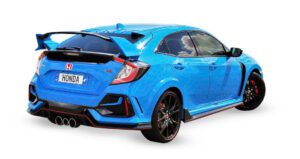 Civic Type R at a glance
• 5 door hatch
• 2L VTEC turbo
• 6 speed manual
• 20-inch black alloys
• From $62,990 +ORC
---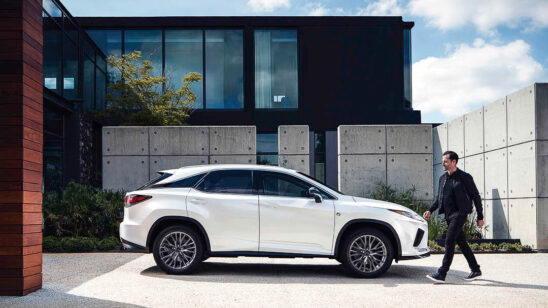 Previous Post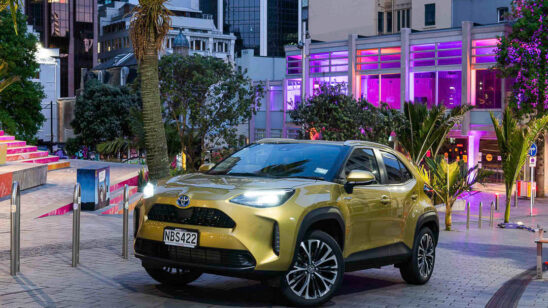 Next Post