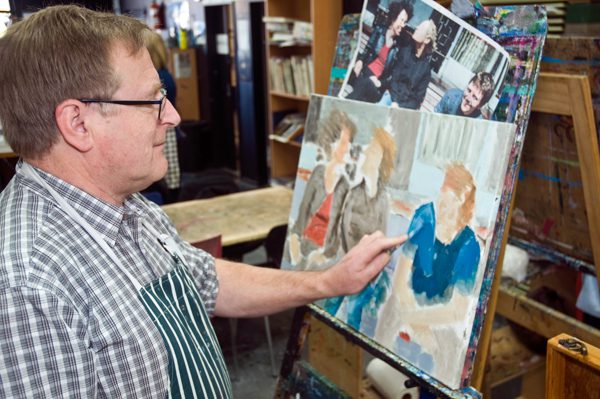 Artistic Tutelage: Art Metro
Three years ago, Paul Hobbs was looking for an art class that would help improve his painting. He spied an advert for Art Metro and immediately emailed owner and Director Simon Walmisley; within a short time, Paul found himself enrolled in a class and perched before an easel.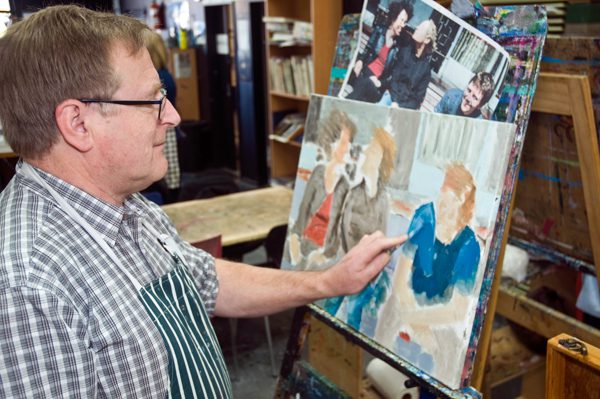 Paul currently attends the Tuesday morning class. His preferred medium is oils. "I'm learning all sorts of techniques using oils – anything goes, really!"
Paul says his confidence in his painting has grown enormously since he began. "I'm tackling things like snow and clouds now. I'm learning about the tools, like using a palette knife, and I've learnt about layering."
He likes to take a few minutes' break from his easel to have a wander around and see what his classmates are up to. "I've been humbled by seeing the brilliance of some of the others – but that's all good."
Paul says he enjoys his classes because the atmosphere is easy going and sociable. "Simon's also very flexible with times; if you can't make a class for some reason or other, you can always catch up next time. The teaching is relaxed but really helpful. If you want a bit of guidance, your tutor's soon by your side."
When asked if he will stay on at Art Metro, Paul gives an emphatic, enthusiastic response. "Oh yes, definitely. I have learnt such a lot and hopefully I've improved!"
For more information visit
www.artmetro.co.nz, email learn@artmetro.co.nz or phone 03-354 4438.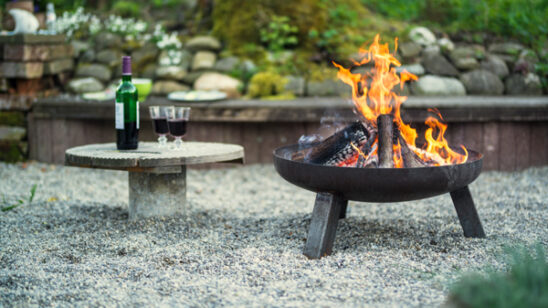 Previous Post