---
Christine Green tells us why she's been such a fan of Art Metro for nearly a decade.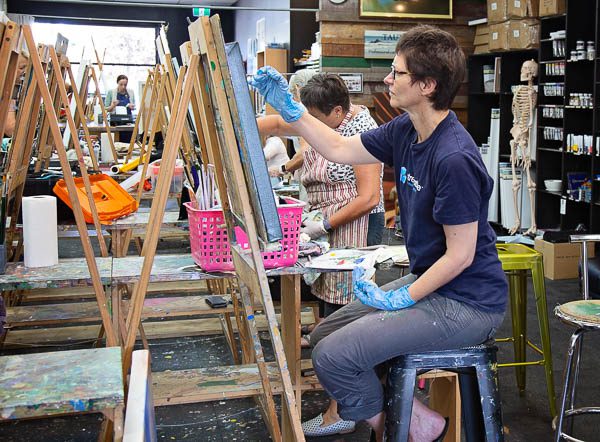 ---
What prompted you to enrol at Art Metro, Christine?
As Art Metro wasn't far from my home, I thought I'd give painting a go. I could hardly draw, let alone paint, but once I started, I was surprised at what I could achieve with help from my tutor and peers.
---
What's your preferred medium?
Oils – much easier to fix or blend when I make a mistake!
---
What about genre?
I've done a few animal portraits from photos. I recently painted a landscape, which I really enjoyed.
---
What keeps you returning to Art Metro?
We've a lot of banter. Everyone's friendly, encouraging and incredibly honest about each other's works. I enjoy the different age groups. A friend joined a few years ago, so it's a chance for a catch up.
---
Who is your tutor?
I started with Livia and I now have Sarah. I couldn't achieve what I do without them! They can suggest what to try and paint, but over time I have discovered what I do and don't like to paint and now have definite ideas of what I enjoy doing.
---
What does painting mean to you personally, Christine?
I paint for my own enjoyment and to gift to friends and family.
---
Find Art Metro at 465 Papanui Road, phone 03 354 4438 or email learn@artmetro.co.nz.
---