Art Starter: RESENE
---
While there will always be artistic styles that experience waxing and waning popularity, the artwork you choose for your space should feel very personal. Whether you opt for an investment piece or simply want to display an item that holds sentimental value, the key is picking something that really speaks to you –
or you at least enjoy looking at.
Once you've found something that you really love, why not use it to inspire a colour palette for the room in which you'll be hanging it?
In this space, not only does the repetition of the same colours across a number of different surfaces create a sense of rhythm, so do the many horizontal lines.
By painting the lower portion of the wall in the same mid-value colour as the artwork – in this case, Resene Aviator – it grounds the artwork more than had it been displayed just on a wall painted from top to bottom in Resene Triple Alabaster, which was used for the top section of the wall.
On the floor is lighter Resene Romantic, though it isn't a colour directly used in the artwork, it feels enough the same that it still works with the palette while also acting as a point of difference from the rest of the scheme.
Smaller accessories and accents in Resene Aviator, Resene Cornflower, Resene Torea Bay and Resene Sail finish off the look.
It's common for homeowners to want to hang their artwork quite high on the wall.
However, you shouldn't be afraid to hang artwork – especially larger pieces – lower on the wall, which will allow you to view the details comfortably at eye level.
After all, artwork that can't be seen properly can't be enjoyed properly!
Get inspired at your local Resene ColorShop, www.resene.co.nz/colorshops
** Artwork: Calm of the Sea/ Laolao by Alice Berry  (aliceberrydesign.com)
---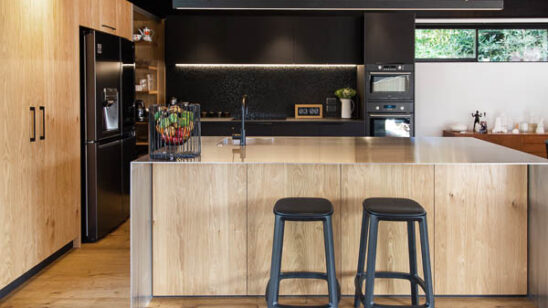 Previous Post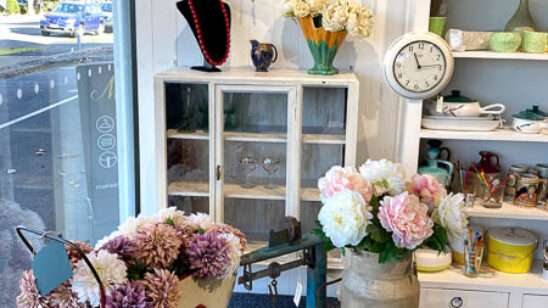 Next Post