---
An illuminating new project is giving a fresh perspective on Christchurch's world-renowned street art. Sustainable lighting business, Gen Green, and street art champions Watch This Space have joined forces with project managers Living Space and the help of a council grant to celebrate the city's street art by darkness.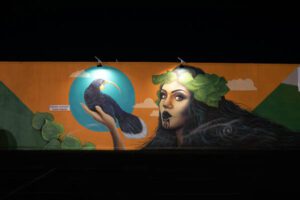 Compelled to provide the community a free and interesting reason to come into the city centre after dark Gen Green and Watch This Space successfully applied for a Christchurch City Council Enliven Places Project Fund and have also been supported by project management firm Living Space.
Gen Green co-founders Greg Dirkzwager and Brendan Stafford have supplied the lighting for the initiative and Watch This Space Urban Arts Trust's Reuben Woods has helped select eleven artworks and artists to be featured.
Greg says, "We really want to be part of the effort to get people back into the city centre and help the businesses there while also creating something interesting for people to do after dark."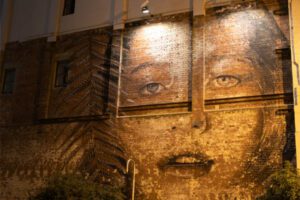 Reuben, who did his PhD on the subject of Christchurch's street art, is passionate about providing both the art and artists a platform to have their work discovered and accessed – and giving the public a new opportunity to engage with the form.
He says the art and initiative has taken on a parallel meaning as attention turns to support our communities through the Covid-19 pandemic.
"The art has a lot of meaning and to many people in Christchurch as it represents the city during its toughest times.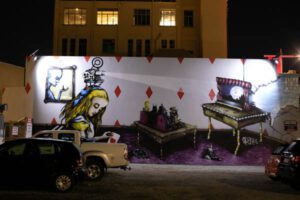 "Some of the works talk about rebuilding and the restoration of Christchurch, so it's important for us to do something now – and that's lighting it up."
Brendan says the installation process, hindered slightly by some springtime rain, was well thought out to illuminate certain parts of the art works, while also protecting from potential damage. It also involved extensive co-ordination with building owners to obtain access.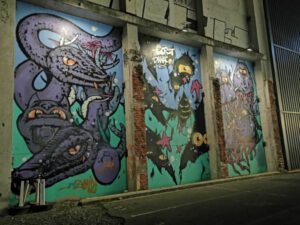 The eleven artworks chosen can be viewed on a map at www.watchthisspace.org.nz/#map and includes favourites like Askew on Gloucester Street, Kevin Ledo's Whero O Te Rangi Bailey at the Crowne Plaza, Rone at Cathedral Square, and Erika Pearce at Allen St.
---