---
There's a buzz around the Selwyn District as the construction of The Prebbleton Village gets underway.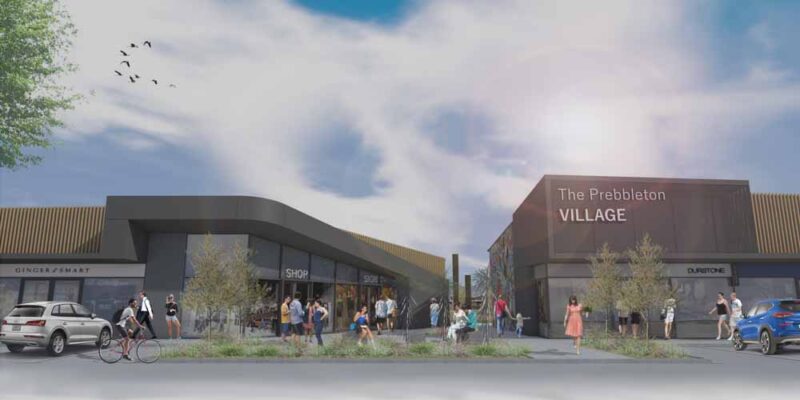 Most spaces for lease have been snapped up however the developers from MON, who are behind the project, say there are a few still available.
They add that it is essential the tenants are the right fit for The Prebbleton Village, reflecting the high-quality that visitors and locals will expect.
Tenants include a pharmacy, real estate offices, a nail bar, a physio, a gym, and of course several exciting hospitality retailers.
New tenant, Chris Cox, who is the Franchise Director and Founder of Majestic Tea, says his stylish and sophisticated cafes are breathing new life into the cafe scene around New Zealand.
"I believe Majestic will become a local icon in The Prebbleton Village," he says. "With more than 35 different teas, the very best quality hot chocolates, coffee and food selections, discerning customers will love what we offer. It's perfect for us."
Karen Frater is behind The Prebbleton Village Pharmacy and lives locally. She is looking forward to setting up a truly community-based pharmacy to support local needs.
"We'll be strengthening the relationships we already have through our pharmacy in Halswell and establishing new ones with health providers in the area," she says. "The Prebbleton Village is an ideal location we can do this from."
If you want to take the shopping activity up a notch, Elite Gym is a definite destination for you. Mel Nunan, who will run Flex Fitness at The Prebbleton Village, says because there are so many great stores in the same place, her clientele will have options around their exercise routines.
"They can have a coffee and chill beforehand, or head out for lunch afterwards. We are also open 24 hours so that provides options for people especially those who are commuting into Christchurch and want to exercise before they start work," she says.
Ray White's Emma Langton-George says her team is experienced and knows the area and market extremely well.
"The Selwyn District is experiencing unprecedented growth so the knowledge and professionalism of the Ray White team in The Prebbleton Village will be a significant advantage to those looking to buy or sell in the area," she says.
The Prebbleton Village, which is the first retail and services hub of its kind in the area, plans to be open by March 2022. Be quick, you won't want to miss out being a part of this stunning development.
Find it on FB @theprebbletonvillage and online at www.theprebbletonvillage.co.nz.
---