---
Today's child is tomorrow's adult and what better way to absorb knowledge on our country's indigenous language and culture than to provide learning tools that feed the mind and fire the imagination?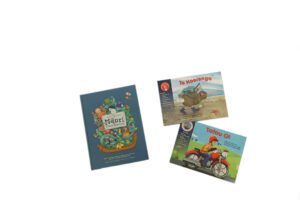 Puzzles in Te Reo identify numbers, colours, shapes, seasons, months of the year, native birds and modes of transportation, while magnetic learning resources – e.g., useful everyday phrases in Te Reo, and stories and legends, such as The Legend of Matariki, (packed inside a traditional kete) are very fridge-friendly.
Children's books, like Molly Morepork and Kaha the Kea, as well as storybooks in Te Reo – like the popular "Kuwi" books, enthral and entertain.
Laminated posters in Te Reo of numbers, native birds, ocean species, insects and flora of Aotearoa provide pictorial learning, and plush toy native birds that emit their real sound when their tummies are pressed, bring fun and laughter. Kapa Haka costumes with poi makes the learning experience of Kapa Haka a more authentic one.
Jessamy and Megan of Canterbury Playcentre Shop say that while there's good representation of New Zealand made instore, they'd love to see more, and encourage artisans and others who work in this field to contact them.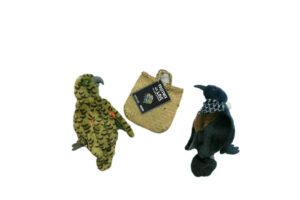 ---