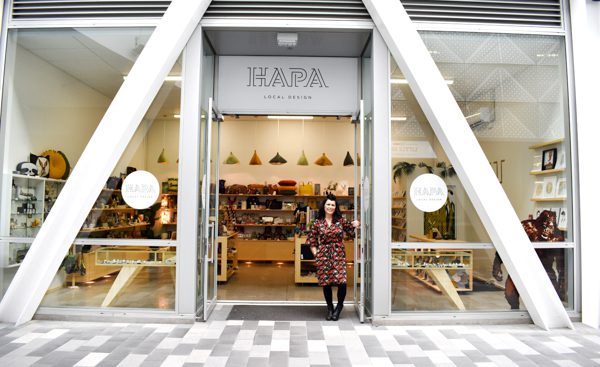 A Triumphant Return: Q&A with Maureen Taane
Maureen Taane is the head of a creative empire – more than 200 artists, craftspeople and businesses behind design store, HAPA. On the executive board of the Central City Business Association, she is a fierce advocate of the space that makes up our CBD. Metropol talks to Maureen about HAPA's triumphant return to its central city roots.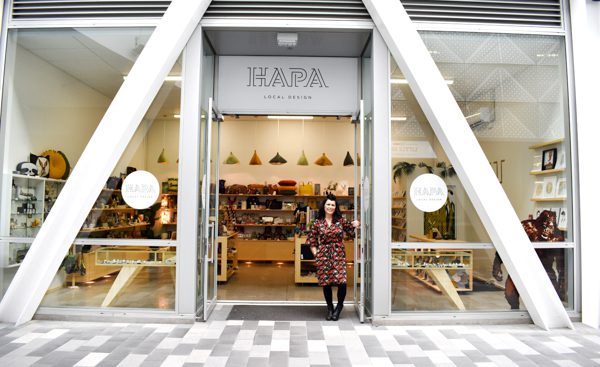 At the heart of HAPA is the desire to showcase local creative talent, how did you come up with the concept?
did you come up with the concept?
I've been part of the local creative industry for more than two decades and in the aftermath of the earthquakes I was mourning the fact that we had lost many of our showcase spaces, galleries, retailers and exhibition spaces; yet another issue to overcome in the complex myriad of issues we all faced at that time.
There was a palpable desire to 'support local' as Cantabrians understood that we needed to reach out to each other and the rest of the country looked for ways to support our recovering city. Showcasing local talent started out as a business case, a necessity and a personal passion. It's now the core focus of our offering as we support more than 200 local businesses.
Internationally the craft/local design movement and appreciation grows stronger as people react negatively to mass produced and imported goods and increasingly value handmade, handcrafted, and locally produced quality items. That is our HAPA happy place!
One of the early adopters of the Container Mall concept, how did it feel to take a leap and get on board with something so unique and innovative?
I had a strong feeling it would be a success because we were all so desperate to reclaim the heart of our city after eight months of being locked out and there were numerous successful examples of this style of project internationally. It sure felt crazy to be building a colourful container mall in the dust and debris of the fallen CBD, under army cordon and in the shadow of buildings that were still to come down.The day Re:Start opened was the first time that the people of Christchurch were able to see what was left of the CBD and I'll never forget it… 25,000 people came through that weekend. We felt a little bit like pioneers on a frontier… a tiny oasis in the middle of utter chaos. The Re:Start mall outlasted the critics and become a force in its own right; a destination for tourists and locals alike, and was eventually demolished in January 2018 to make way for the new Riverside Farmers Market.
You're on the executive board for the Central City Business Association, how important is the central city to you?
I've been on the board since its inception more than 10 years ago, because I believe a strong central city heart benefits the wider city as a whole. I have lived in and worked in the CBD for more than two decades and our daughter went to school right here in the heart of the city too. It is indelibly etched in my heart as a tūrangawaewae.
It's an unprecedented time in the CBD right now – the changes are coming quickly as the retail precinct takes shape; workers are returning to the central city, new apartments are underway and Ao Tawhiti (Discovery Unlimited School) is returning… the buzz is building. It's joyful and infectious!
Tell us about your new store open in the BNZ Centre?
We opened on the 11th of May, with a beautiful, sustainable fitout by local duo Frontal Lobe! It's wonderful to be back in the heart of the city, in the busy bustling space that is the BNZ Centre. We feel very lucky to have secured a space in this quality precinct with some of our Re:Start friends too (Scorpio Books, COSMIC and Simply NZ are our neighbour friends). We are also super lucky to be right opposite the most amazing café Little Brews Espresso – best coffee and banter in town!
What's the most fulfilling aspect of what you do?
I feel immensely proud that we showcase beautiful, functional, well-made items that mostly have a very small footprint. One example is dear Keith Partridge who is in his 80s – a master craftsman who makes native wood products that he brings in while driving his electric car! Or the lovely Nadia from Shakey Smiles who makes a range of wonderful creatures from recycled woollen blankets. People love to see the maker's mark and feel the warmth that exudes from items that are handmade, locally designed and a little bit different to mainstream gift ranges. I also design some products for HAPA that are only available instore, with a Te Reo Māori focus, in a push to 'normalise' Māori language in the retail gift environment.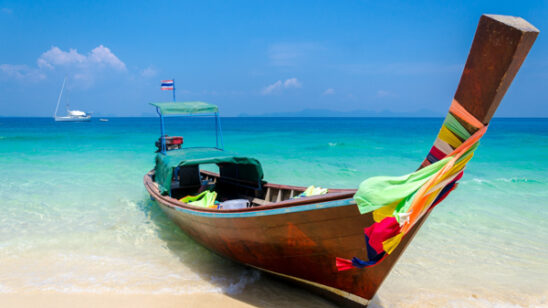 Previous Post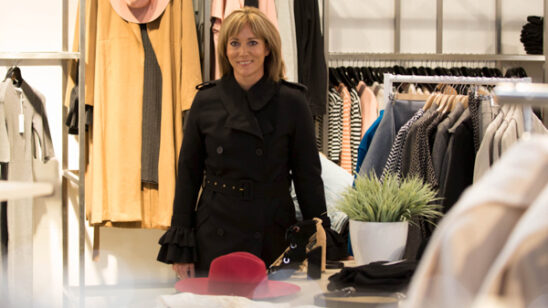 Next Post