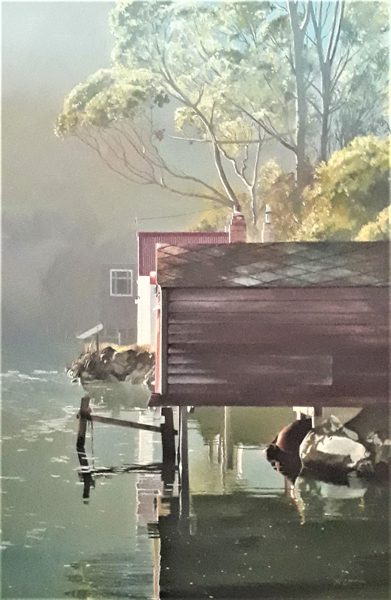 A Tranquil Trio: Bryce Gallery
Bryce Gallery owner Min Kim says the paintings of the 'Tranquil Trio' exhibition (25 July – 31 August at Bryce Gallery) are examples of exceptional brushwork. "Warm, fine light just comes out of the canvases – it's amazing work."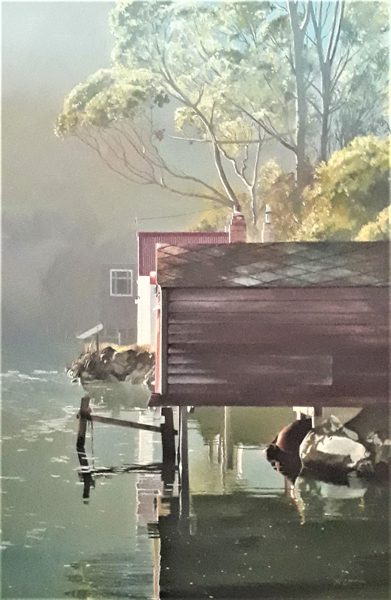 The exhibition features 28 works by South Island artists Allan Batt, Philip Beadle and Sheryl McCammon.
Allan Batt's paintings are vivid, strong and suffused with such a light, they appear almost photographic. Tidal Margins, for instance, is a large canvas depicting river stones of every conceivable size, shape and colour; its realism has you wanting to reach out your fingertips to touch the smooth, water-glistened stones.
Christchurch artist Philip Beadle focuses on figurative images and our local cityscape. The interplay of light and shadow – such as the glow from a fireplace illuminating a naked woman as she dries her hair, or the beauteous light of a park caught in a curtain of mist – is exquisitely rendered.
Sheryl McCammon's love of boats and harbour life is evident in her seascapes. Misty Morning is of a boathouse erected on stilts. The vapour of rising mist above the water and the mirrored reflection of a dinghy moored beneath the boat-house brings a deep sense of inner peace and serenity.
"The essential fundamentals of which we all need in our lives are warmth, light and tranquillity," says Min; in viewing the works of the 'Tranquil Trio' exhibition, we are reminded of the profound truth behind her words.
For more information visit www.brycegallery.co.nz or email art2die4@brycegallery.co.nz.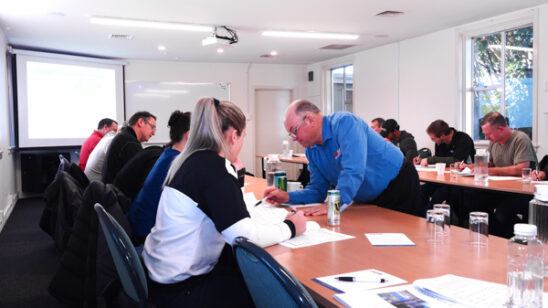 Previous Post