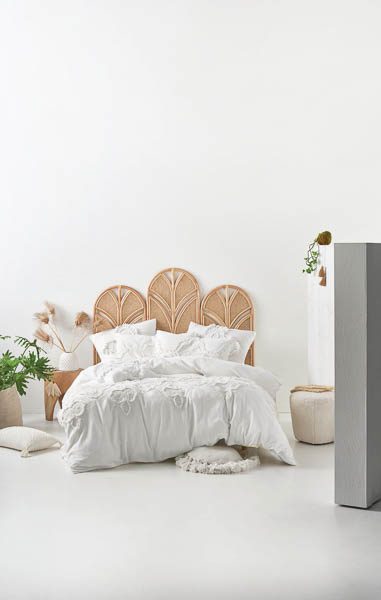 A sound summer slumber
---
We all know there's nothing like a good night's sleep to make us feel that much better to face the new day ahead, but as our weather starts to warm, we need to cool down our beds, both layer wise and appearance wise.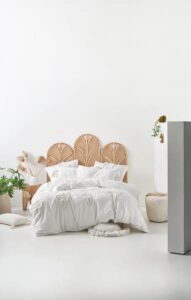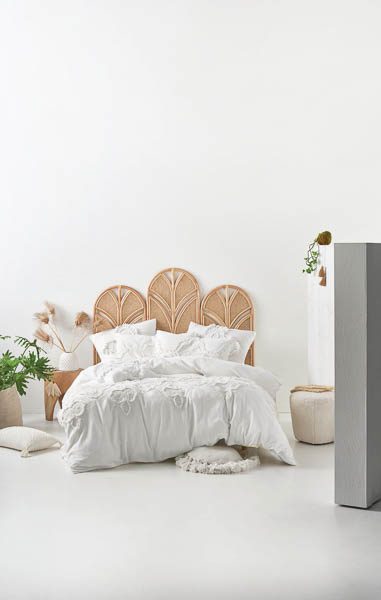 A winterweight duvet in the shade of hot chilli does not soothe a tired soul on a sweltering night. So, here's the lowdown on keeping your bed stylish and your body temp down low this summer.
LIGHTEN THE LAYERS
If you haven't already, think about investing in a lighter duvet or comforter of cotton, linen, silk, or any other lightweight fabric. A lightweight bedspread in fresh colours brings an instant breezy summer feel to rooms. Try a classic white, or mix it up with summery sorbets in pale pinks, purples and cornflour blues.
FAVOURITE FIBRES
Keep sheets and blankets in lighter colours too; remember, less heat is absorbed during the day with lighter colours. Layer thinner sheets and blankets to stay cooler or warmer as the temperature changes. The fabric in your sheets makes all the difference and natural options, like linen, cotton, bamboo and silk breathe and both look and feel luxurious.
THROWING SHADE
Matelassé (pronounced "mat-le-SAY") blankets, coverlets, bedspreads, and pillow shams are the perfect layer of lightweight warmth. Matelassé is made from luxurious fabrics intricately woven on jacquard looms in Portugal and Italy. To avoid waking with cold feet, (we all know what that's like) drape a lightweight wool throw over the end of your bed to keep them warm.
---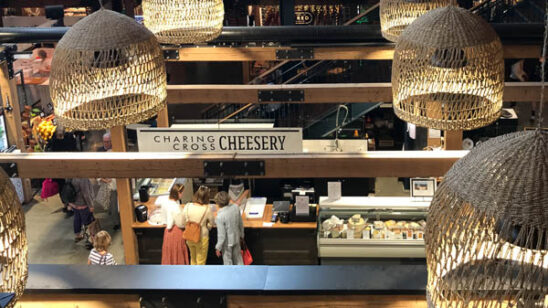 Previous Post