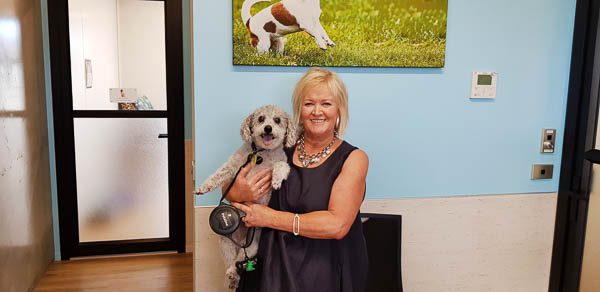 A positive grooming experience
---
Dropping your precious baby off for a groom can be stressful. After all, having our hair done is a very personal experience, whether it's for us or our precious pup. Wigram Vet and the Good Dog Spa is a relatively new dog-centric business with a holistic approach to its doggy clients' wellbeing.
Emma, head groomer at The Good Dog Spa, is very mindful of making a trip to the groomer a positive experience for both owner and dog.
"We don't use crates. Both before and after their groom, our dogs get to hang out in the room with us in a very relaxed atmosphere. Dougal, my elderly maltese cross, comes to work with me each day. He is the perfect chaperone for nervous newbies, he is so gentle and welcoming. I strongly believe a puppy's first grooming encounter must be a kind and positive one so that they learn to enjoy being groomed."
Buffie brings Max (pictured) to The Good Dog Spa regularly.
"All the staff are welcoming and Max enjoys coming to see Emma, which is important as Max is getting on now."
The Good Dog Spa has recently expanded its grooming hours to include Saturdays and late-night Wednesdays.
"My sister Amy is a well-known local groomer whom I've managed to entice to come and work with me," Emma says. "We get on great and her experience enhances our skills with large dogs."
The Good Dog Spa offers a range of doggy delights.
The daycare is small and boutique with a focus on small dogs, and offers short stays of up to two or three days.
Many grooming clients choose to use daycare as an option when their dogs are groomed to allow flexibility for drop off and pick up.
Another feature of the Good Dog Spa is canine rehab with underwater treadmill and massage from in-house canine rehab practitioner Kate Donald.
"We see many elderly golden retrievers and longhaired arctic breeds that love to have an underwater treadmill session to maintain mobility before heading to the groomer for a shampoo and blow dry. Clients love the flexibility and convenience of having all these services under one roof."
Find Wigram Vet and the Good Dog Spa, at 155 Corsair Drive, Wigram. Phone 03 929 0987 or email reception@wigramvet.co.nz.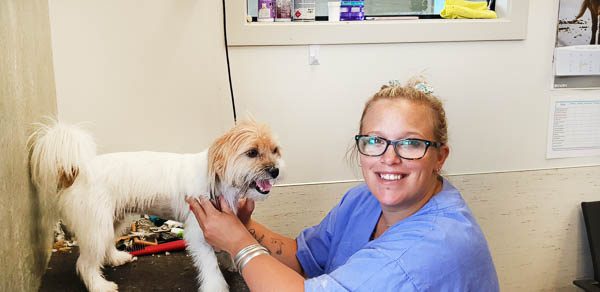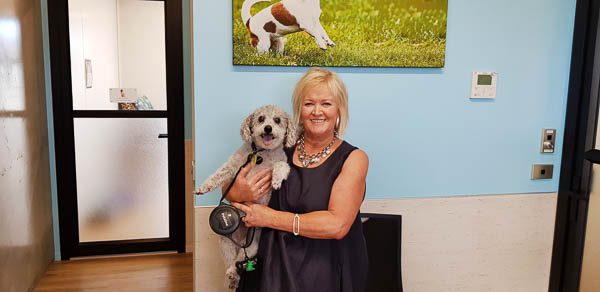 ---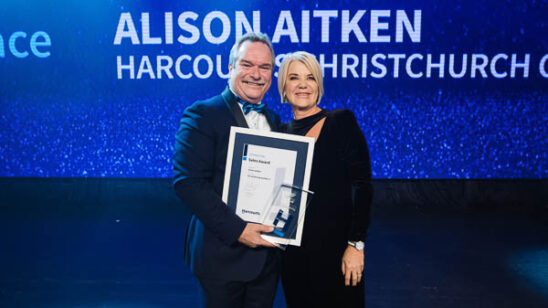 Previous Post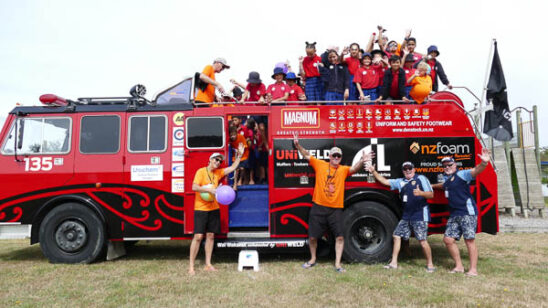 Next Post