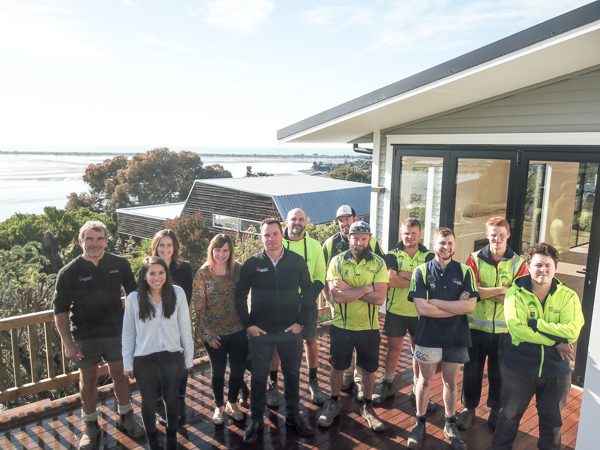 A poignant tribute: J E Collet Builders
A column of antique wooden planks displayed at J E Collet Builders are the well-worn steps from a house built by owner Jonny Collett's grandfather many decades ago and enjoyed by the Collett family for many years.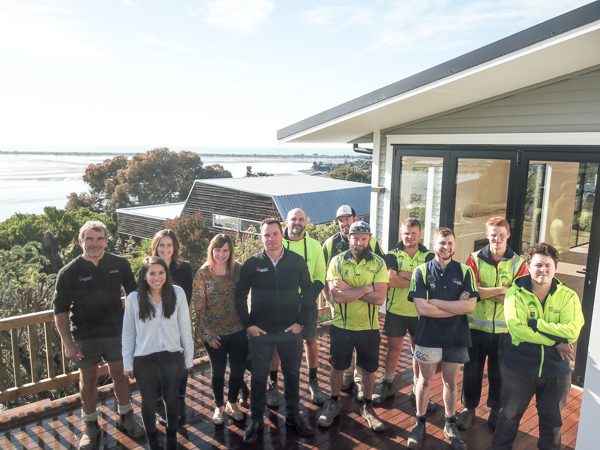 The poignant tribute to Jonny's heritage also signifies the journey of aspiring to the top while taking steps towards your goals. "I come from a long line of tradesmen," he says.
"My grandfather was a builder and the first Collett to walk up these steps – and my two-year-old son was the last Collett to walk down them."
Anything but an ordinary building company, Jonny's unique enthusiasm and passion for the craft is channelled into every project, with exceptional dedication to quality and beauty – whether an architectural new build, renovation or first home. His genuine, affable character, along with the rest of the top-notch team, creates an enjoyable, stress-free environment for clients.
"We have a fantastic culture here and everyone was hand selected for their personality and practical ability. Communication with clients is so important throughout and we encourage them to be as involved as they want – it's them who'll ultimately be telling their home's story. We always keep in touch afterwards to ensure everything is going well – being involved in building their asset, we feel obligated to help them look after it. We love seeing them enjoying their new space."
Jonny has been building for 18 years and recently became an executive board member of the Master Builders Association. His latest project, The Collett Collection – the company's own range of spec homes – is coming soon.
Visit jecollettbuilders.co.nz for more information.