A future classic: Davinia Sutton
Creativity coupled with a client-focus is at the heart of all interior designer Davinia Sutton's work. A kitchen and bathroom recognised at the 2021 NKBA (National Kitchen and Bathroom Awards) is a consummate example.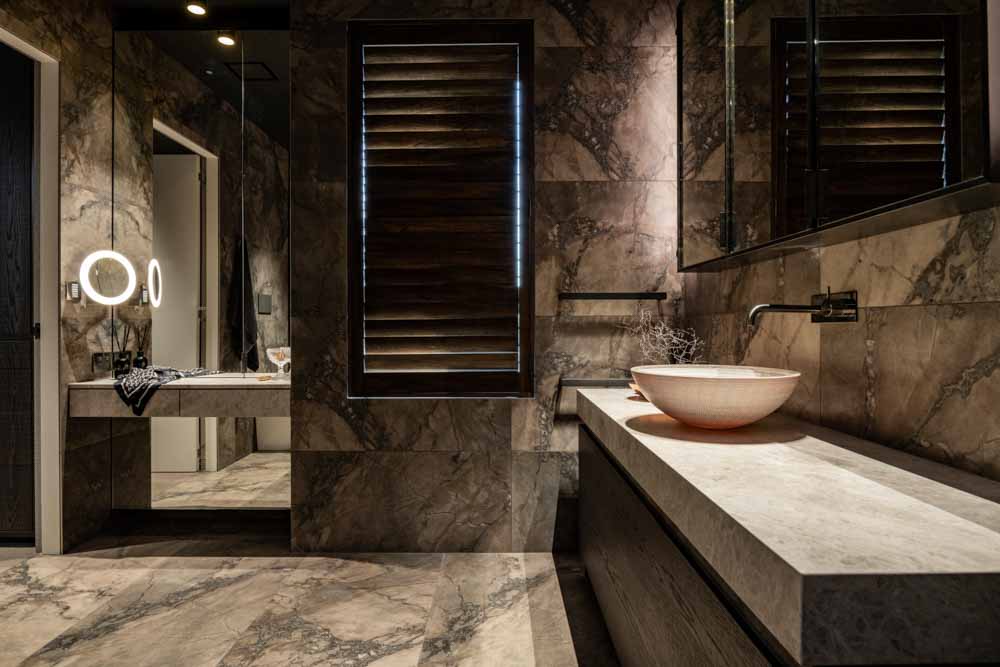 "My clients reside in a classic pavilion-style architecturally-designed home in a rural setting," says Davinia. "They wanted their kitchen to have a strong connection to the outdoors, as well as to complement the forms and materials of the architecture."
A careful mix of selected finishes including natural and engineered bench tops and soft matt painted and veneer-stained joinery achieve the desired outcome. Although the joinery is applied to reflect the form and detail of the architecture, it still provides a modern twist on the traditional cabinetry 'panelled' door profile
"The bathroom also called for that mix of modern luxury and connection to the surrounding architecture. Our design response is a master bedroom wing complemented by a sensual bathroom space with a modern Hampton's aesthetic."
To bring this together the colour palette is kept simple with a mix of finishes providing the desired sense of warmth and luxury. A feature charcoal mineral stone bath placed in front of shutter- clad windows creates a sense of sophisticated style and classic charm.
"The overall result is a space that our clients will cherish for years to come."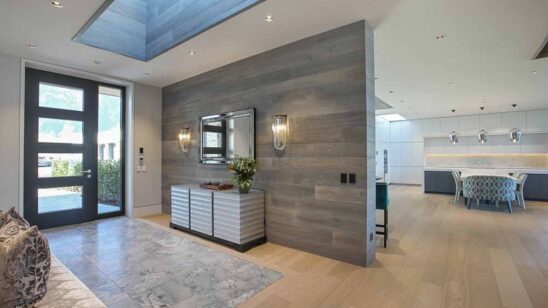 Previous Post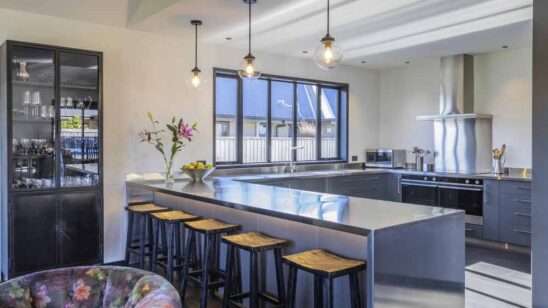 Next Post