Rock solid craftsmanship: DCD Builders
A "supreme" house – simple in form, but flawlessly constructed. That's Te Toka, the Queenstown house designed by Rafe Maclean Architects and built by DCD Builders, which won the Supreme Award in the Registered Master Builders Southern House of the Year, plus several other awards in the competition.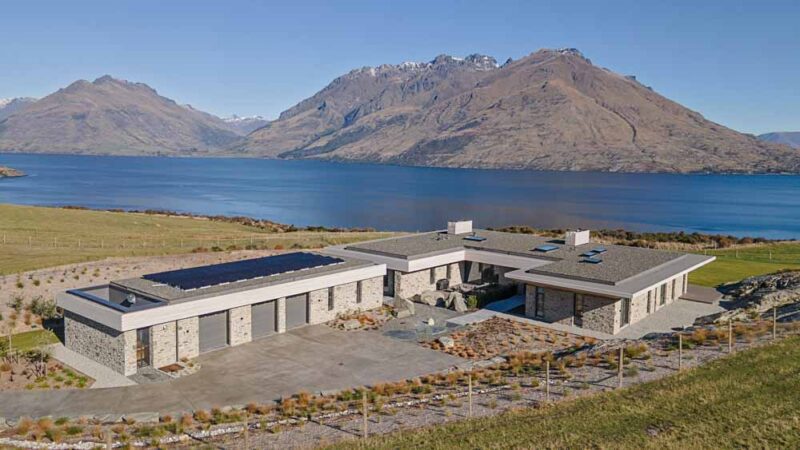 "The whole house is one seamless piece of architecture," says Dennis Dowling of DCD Builders. "It was highly rewarding to work on as we were involved from the outset by the client and assembled the full team from architect to all the sub-trades."
From the quality of the build to the mastery of the craftsmanship this house in Jacks Point is exceptional. Its simple form belies the complexity, technology and workmanship required of the build over 19 months. A standout feature is that the landscape has contributed to the house through the use of quarried schist from the site itself. The house is energy-neutral and completely self-sufficient – a home that looks to the future of environmental sustainability.
"We were blown away by the win. It was very emotional because it was so unanticipated."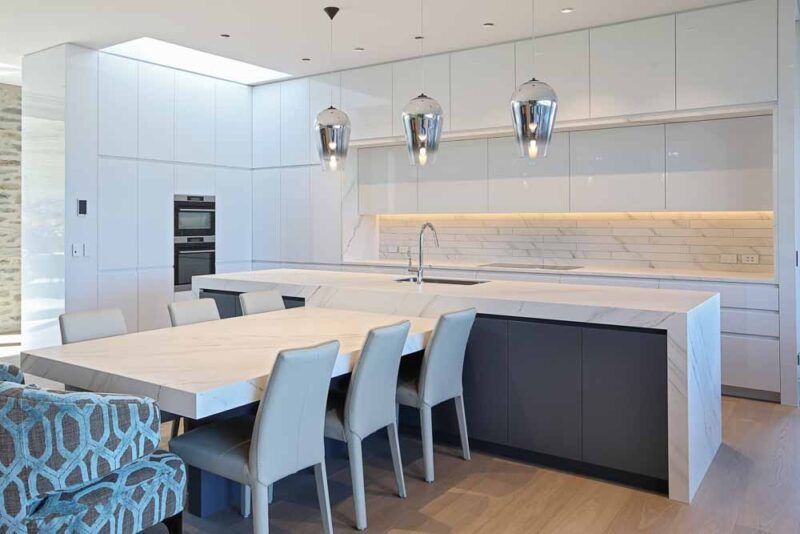 Successfully building architecturally designed homes involves collaborative teamwork, and that is certainly true of Te Toka. A standout feature of the house is the beautiful joinery designed by Sue Nauman Design and manufactured and installed by Nasko Factory.
"This was an epic project for us, spread over a year and a half," says Steve Walak of Nasko Factory. "The sheer scale of it was a challenge as the house is 820sqm, including a separate apartment. Our role was to manufacture all the joinery for the kitchens, walk-in robes, bathrooms and laundries, as well as making built-in shelving in the living areas."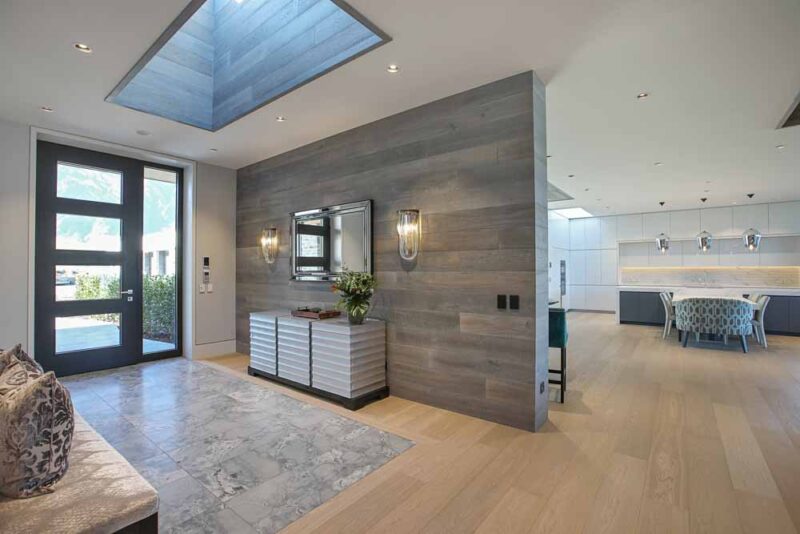 The results are spectacular – crisp white high gloss joinery complemented by black features and flecked engineered stone in both the kitchens and bathrooms.
The banks of cupboards in the kitchens flow seamlessly and the walk-in robes and laundries are full of different clever storage spaces.
"It was extremely satisfactory to complete the work in the timeframe allowed. We were delighted the house won the highest award and to know we were part of it all."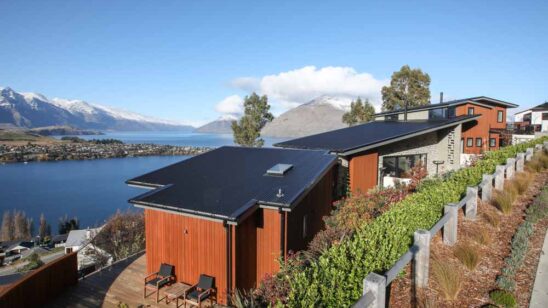 Previous Post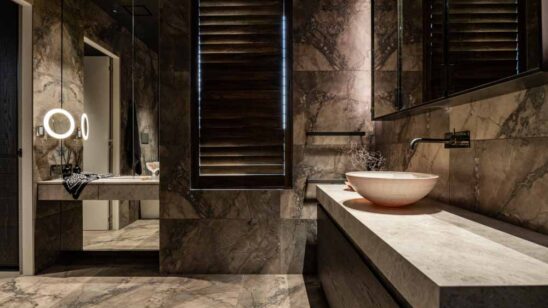 Next Post