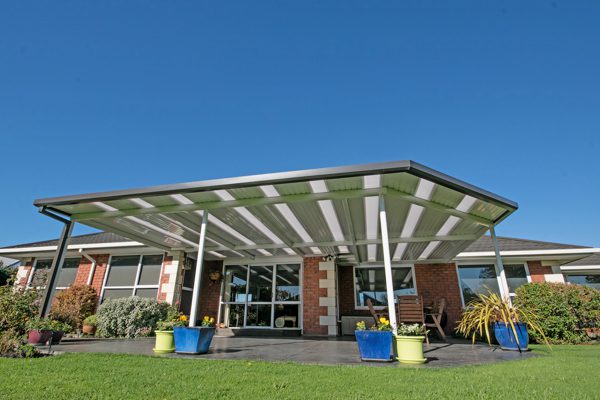 A functional extension: adding to your home is one of Stratco's specialty
Creating a striking addition to enhance your home, a veranda not only adds functional living space and value, but protection from the elements.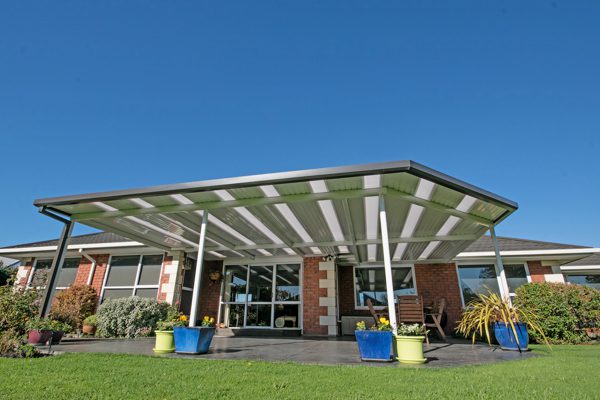 Whether you are building a new home or making extensions, the team at Stratco has the skills and expertise to assist from design to installation, with its own range of unique Stratco verandas and louvres. "Our fixed-roof verandas offer an affordable alternative to our louvres," says Stratco General Manager, David Allingham.
"It's a proven product with quality design – they've been around for years and there is no other product like this on the market."
Letting light into your outdoor area while blocking out harmful rays and rain, homeowners can get so much more function from their home – an added value the real estate industry is well aware of. The company offers a bespoke veranda at the same price as a standard product, which can easily be custom-designed to suit your size, layout and attachment requirements.
The process is simple. Steve Cain, Outdoor Product Specialist at Stratco, will talk through the possibilities with you, then measure and quote, which is free with no obligation. Stratco then designs, manufactures and installs the verandas and louvres – making the entire experience hassle-free.
Based at 55 Hands Road, Middleton, contact the Stratco team on 03-338 9063 or visit www.stratco.co.nz for more information.