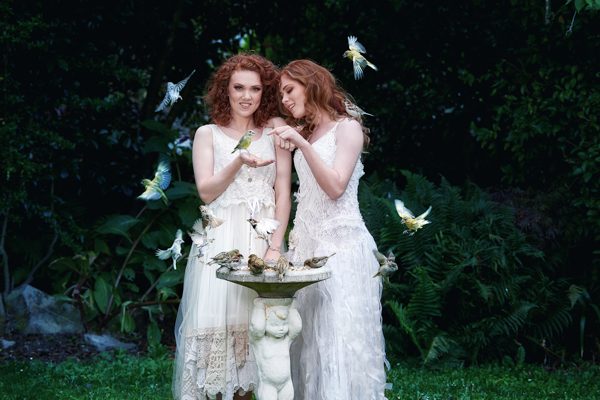 Romance revisited: the wonderfully whimsical story of Rebecca and the RLS Redesigned Boutique
Once upon a time, Rebecca Swindell was in her local St Vincent de Paul shop when she spied a shelf of vintage lace and fabric remnants. "The needlework, the hours of love that had gone into creating these beautiful pieces… imagine if they ended up in landfill!"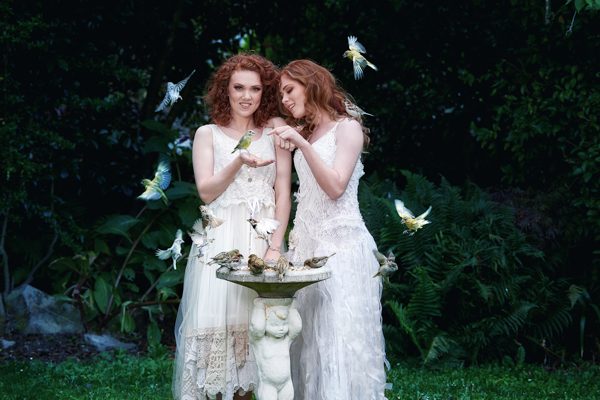 Rebecca returned home with her tablecloths, pillowcases and doilies then looked at the rack of op shop garments hanging in her studio. It was 2013, her stall of home décor was selling well at the recently opened Pallet Pavilion, and the op shop clothes were popular, too, but Rebecca's artistic eye was already envisioning something else. She slipped an op shop dress over her mannequin and got out her pins and tacking thread. RLS Redesigned Boutique was open for business.
Rebecca says she was born creative. "When I was little, I'd sit beside mum while she was working on her sewing machine and stitch away on scraps she gave me; from the age of ten I knew I wanted to be a fashion designer."
Apart from markets or country fairs, Rebecca's romantic, wearable works of art can be found at the Lyttle Kiwi, 15 London Street, Lyttelton. She also opens her studio by appointment. "Bring your mum; bring your girlfriends. I love the interaction and the social side of my work. Knowing I've dressed someone – to see their elation – that's the best feeling of success!"
For more information phone 027 3040 484 or find RLS Redesigned Boutique on Facebook.