---
The Christchurch City Mission is one of this city's most respected and active caring organisations. It was born during the start of the Great Depression, is the last of New Zealand's Anglican-founded city missions, and this month celebrates its 90th birthday.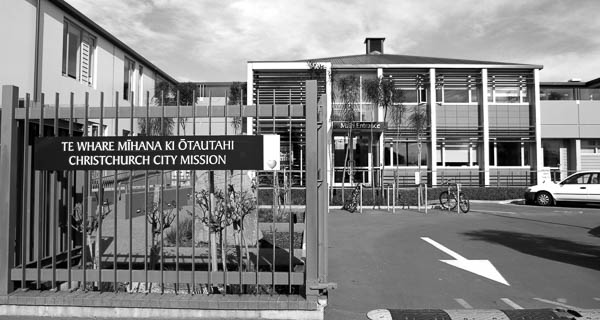 With this birthday, the mission will finally tell its story in a specially commissioned book entitled Guts & Grace. "It is a remarkable story of vision, generosity, daring experiment and fruitful partnerships," says author Geoffrey Haworth. "The Mission's history is marked by guts – the courage of its staff and volunteers and of those who ensured it survived and grew. It is also marked by grace – the impulse to freely offer assistance to those in need, because grace is what is needed to touch the human heart."
Matthew Mark, the current City Missioner, echoes Geoffrey Haworth's view. "Our Mission has been through depression, wars, financial and natural disasters and lately terrorism. Yet we are about to turn 90. That's because as an organisation we have learned to be nimble and agile enough to provide people with the right solutions for each circumstance and to do that with absolute excellence. Our strength and our longevity lie in our ability to re-evaluate and review our services and our perceptions of what our community needs."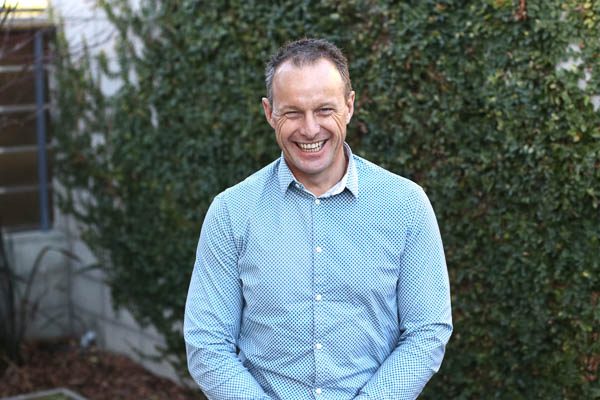 When the Mission first began, it was resourced mainly by goodwill and faltering amounts of money, in a city under dire economic stress. It could barely afford to pay its City Missioner. Yet within a few years it built its own headquarters and set up a hostel for unemployed men. Today it has a staff of over 70 and hundreds of volunteers. It has a complex range of services, but still exists to help people who come to it because of particular issues in their lives. "I wanted to depict how intimately connected the City Mission has always been with the people of Christchurch," Geoffrey Haworth explains. "Not even the Mission itself was fully aware of its past. That's because its focus is of necessity on the present and the future."
Geoffrey found the majority of his material stored away in numerous unopened boxes in the City Mission's basement. "What an archival treasure trove that turned out to be. I also interviewed practically all the staff members past and present back to the 1960s – some 34 people. What I learned from those interviews augmented and enhanced what I had found in the archives."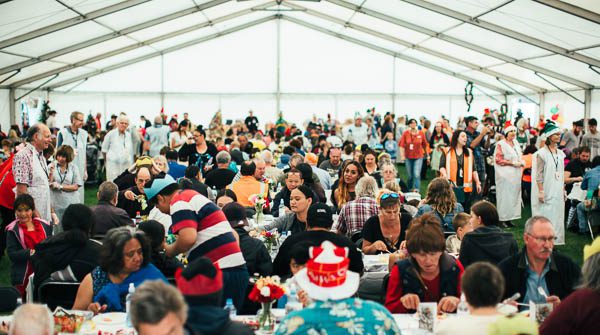 For Matthew Mark, Guts & Grace has captured the true essence of the City Mission. "It shows just how valuable each piece of the Mission's history is to what we are today and how the organisation has touched so many thousands of people. Our society has changed and its needs have grown wider, but with our increased and enriched awareness of the past, we will move forward into the future even better equipped."

Guts & Grace will be launched at a celebratory 90th birthday service in the Transitional Cathedral on Tuesday 9 July.
---