---
This year 'luminous' is the hottest buzzword in the beauty world and we're all about getting our glow on. Check out four ways to get your glow on.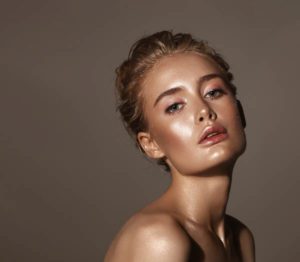 Healthy, luminous skin is more than just, well, skin deep. You've heard it before and it cannot be over-emphasised – water is your skin's best friend… but plastic is not, so ditch the traditional water bottle and opt for glass or BPA-free plastic, at the very least.
Maintaining a good skincare regime is key to fresh, glowing skin. Skincare experts recommend double cleansing before bed to ensure all makeup and dirt is removed. Don't forget to tone, moisturise (AM and PM) and exfoliate too! Exfoliating two to three times per week helps to get rid of blackheads, dead skin cells and other skin impurities.
Investing in a quality retinol serum will help banish breakouts, reduce wrinkles, stimulate collagen and promote cellular turnover – all the tricks in the book to get the glow of your dreams! Just remember to apply sunscreen daily (though you should do anyway) as retinoids increase your skin's sensitivity to sunlight.
Ahh, the trusty makeup product invented solely for glowing skin – highlighter! Liquid highlighters are picking up the pace in 2020 and it's no longer just about the cheekbones… now highlighting begins with the base. Radiance drops and tinted moisturisers with a glowing finish are two such products that can be applied before makeup to give you the glow you're lusting after.
---