---
The new decade is well and truly here, and it's time to dial up the boldness with colours that are loud and proud. We've sought out the top three most glorious colours trends reigning supreme in 2020.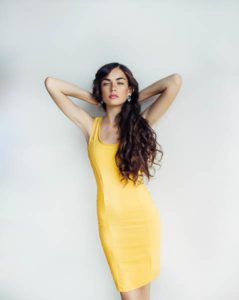 Classic Blue
Meet Pantone's Colour of 2020 – Classic Blue.
A solid, dependable hue, classic blue needs no introduction other than to say it's a welcome shade to start the new decade off nicely.
So, how to wear?
Well, those new to blue should start by incorporating the shade via pops of colour – a neckerchief, sunglasses and handbag, perhaps – or try a monochrome moment by pairing with their existing white or black closet staples.
Biking Red
Forever a fiery hue that exudes confidence and powerful feminine energy, red shines bright against any skin tone.
This year the fashion world will enjoy 'biking red', a deep, warm ruby shade with hints of purple and brown – the perfect addition to your existing autumn colour palette.
Workwear inspiration: how about high-waisted trousers cinched with a belt and paired with a creamy blouse and heels…
Saffron Yellow
Always a reliable spring shade, yellow manages to hold its place on the catwalks for another year (we're certainly not complaining!)
Elevate any otherwise plain ensemble (and your mood!) with accessories in this sunshine shade, or go all out by wearing saffron yellow from head-to-toe – a jumpsuit or midi dress might just be your answer.
As always, if you're stuck for inspiration… let the runways be your guide.
---