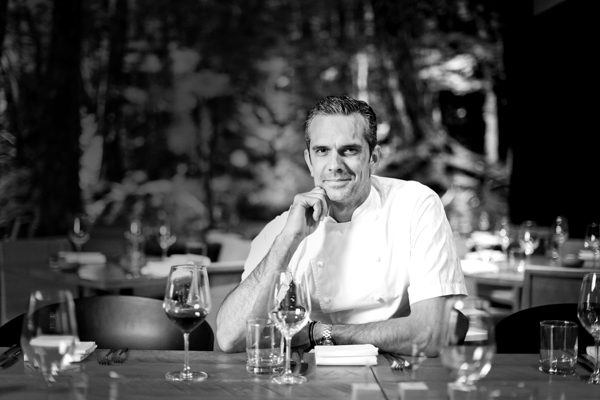 Woo-ing the nation: Q&A with celebrity chef Josh Emett
Josh Emett heads an empire that counts some of the country's much-loved hotspots in its repertoire, including Rātā, Ostro and Madam Woo. Metropol talks to this culinary creative about his new restaurant offering, a new cook book and Woo-ing the nation.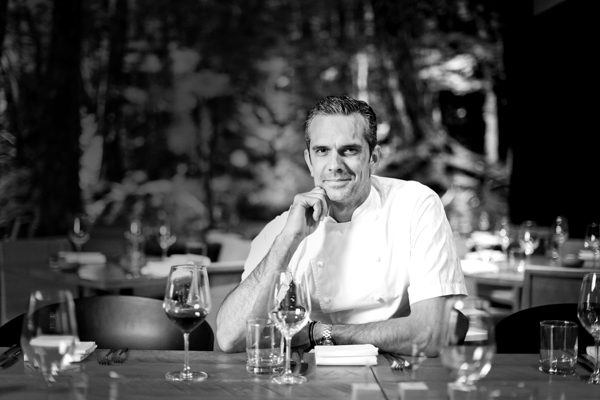 Where did your passion for food come from?
I have always loved cooking right from a young age and I am very lucky to have turned that into a great career for myself. I use the same approach every time, regardless of what restaurant or what style of cooking, it's all about the produce and ensuring that whatever comes in the back door of the restaurant is great, as local as possible and seasonal. We use free range wherever possible and we try to create the sort of dishes that will make people turn around and come back and eat them again the next day. I love being able to share my food experiences with our customers through ingredients they know, presented in a different or challenging way.
You started Rātā in Queenstown, Ostro in Auckland and the Madam Woo restaurant chain. What are you up to now?
Yes, I have been extroidanairily busy in the few years since I returned to New Zealand from working overseas. My business partner Fleur Caulton and I are very proud of Rātā in Queenstown and our Madam Woo restaurants in Queenstown, Christchurch, Hamilton, Dunedin and Takapuna. They are much loved and are becoming well known across the country. We've had a very busy start to this year actually, with the launch of our fast-casual spin off of Madam Woo — Hawker & Roll — first up at Sylvia Park in Auckland this past December, and more recently we opened the second one in Queenstown. That's taken a lot of my time recently, as well as planning a new cook book and of course always innovating our menu at Madam Woo and keeping it fun, fresh, and exciting for customers.
What is the winning recipe for a great dining establishment?
We have a few keywords we use for Madam Woo, especially for service staff, which are fun, energetic, knowledgeable, delicious, and genuine. It needs to be all of those things when you come in to have a good time. The vibe has got to be noisy and energetic; food needs to be absolutely delicious and that will always be a massive focus of ours. We pour so much energy into making sure the food is outstanding and consistent, and that the service is lively and really genuine. At Rātā we have a very different approach, but we still use similar keywords like genuine, knowledgeable and fun as we think they are key to creating a great experience.
How did your childhood growing up in the small farming community of Ngahinapouri in the Waikato influence your tastes and culinary preferences?
I had a deep respect for fresh produce ingrained in me from a young age because I had the privledge of growing up on a farm where we had access to amazing ingredients; my mother did a ot of preserving and was a great cook. When I was still quite young I spent a lot of time in my parent's kitchen experimenting with flavours and that love and passion for cooking is what ultimately drove me to pursue it as a career.
Heading into winter, what are some of your go-to comfort meals?
My go to dish for winter has got to be a curry. There's something super comforting and warming about having a nice bowl of hot & spicy veg and meat, served with coconut or steamed jasmine rice.
How does a day in the life of Josh Emett look these days?
My days are usually extremely busy. I'm up early every morning before the kids rise to train and exercise. Always a coffee and always a decent breakfast to set me up for the day ahead, then some time with the kids before they head off to school. Helen and I always have a catch up about who is doing what and when. Then I am either at my desk and on my phone working or often travelling around the country visiting restaurants, talking to my chefs and staff, testing dishes, planning menus etc. I am always on the lookout for new sites wherever I go. I try and divide my time between all of our restaurants as much as possible across the month.
What does the next 12 months have in store for you?
I always have lots of things going on although I do try to have a balanced life. There's a lot of focus on the development of Hawker & Roll, hopefully we will open a few more— we've already signed onto Commercial Bay in Auckland so that will happen in the next 12 months at least. I'm also writing a new cookbook which is exciting. Aside from that we always have our heads down focused on all our restaurants to make sure they are running like clockwork.