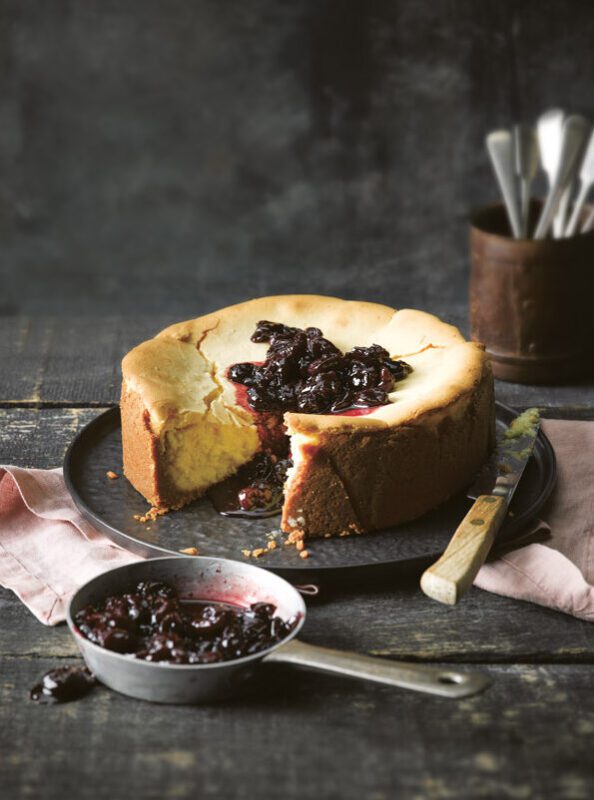 White chocolate and cherry cheesecake: Keepers
Ingredients
Cheesecake
400g vanilla wine biscuits
200g butter, melted
500g cream cheese
1 cup caster sugar
1 teaspoon vanilla bean paste
3 eggs
1 Tbsp cornflour
250g sour cream
200g white chocolate, melted
Cherry compote
500g frozen pitted cherries
½ cup sugar
1 Tbsp Bakers Blend, OR 1/2 tsp salt, 1/2 tsp sugar, 1/2 tsp cinnamon, 1/2 tsp mixed spice
Method
Preheat the oven to 160°C. Line a 26cm cake tin with baking paper and grease well.
Pulse the biscuits in a blender or smash them in a sealable bag with a rolling pin—then stir through the melted butter. Press the biscuit crumb around the bottom and up the sides of the tin as firmly as you can. Cover with plastic wrap and pop into the fridge while you get the filling ready.
Soften the cream cheese slightly. Add to the bowl of a stand mixer with the whisk attachment fitted (or use hand-held electric beaters) and start to whip the cream cheese. Add the sugar and vanilla and keep whisking on a medium-high speed.
Add in the eggs, one at a time, then the cornflour. Add the sour cream and continue whisking until everything is very well combined and the mixture is smooth. Turn the mixer off, drizzle in the white chocolate and fold through.
Remove the plastic wrap from the chilled biscuit base, and pour in the filling. Pop the cake tin on a tray and into the oven for 1 hour until just set. Leave on the bench to cool completely, then pop into the fridge to set—overnight ideally, but 4 hours minimum.
For the cherry compote, put the frozen cherries, sugar and Bakers Blend in a saucepan. Simmer gently for around 25 minutes until thick and syrupy. The compote can be made a day ahead and will last for 7 days in the fridge.
To serve, cut the cheesecake into 8–10 slices and serve with a few generous spoonfuls of the cherry compote.
Extracted from Keepers by Cherie Metcalfe. Published by Allen & Unwin NZ. RRP: $45.00. Out now.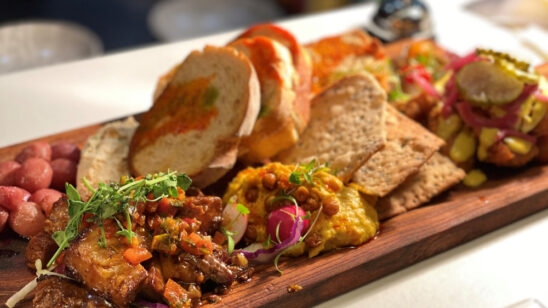 Previous Post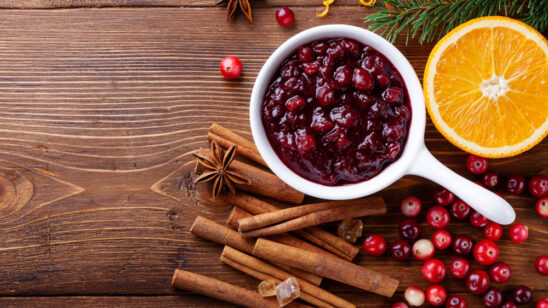 Next Post