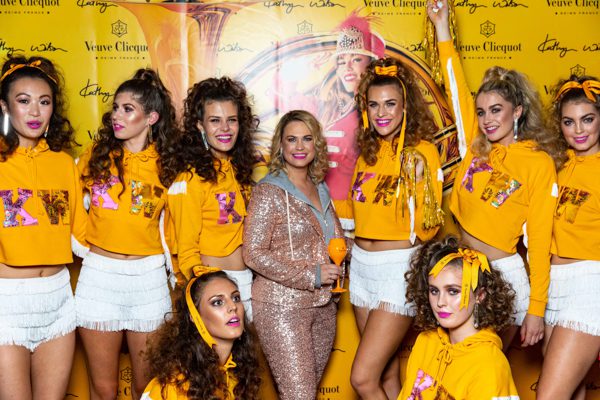 When the shoe fits: Q&A with Kathryn Wilson
Launching her Spring/Summer '18 Collection at Jacks Point Clubhouse on Friday 3 August, as part of the Veuve 'Clicquot in the Snow', all eyes were on the beautiful and inspiring Kathryn Wilson.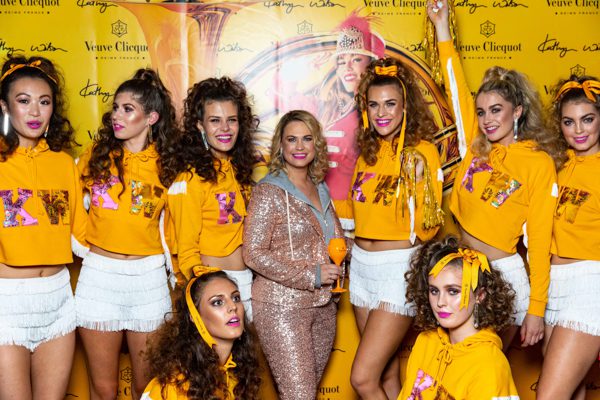 Singer and jewellery designer Boh Runga opened the event with a snare drum solo before the models strutted down the catwalk showcasing the vibrant new collection.The 2018 showcase also coincided with the 200th year since Madame Clicquot blended the world's first rosé champagne and Kathryn celebrated with a special edition rosé pink belt that marked the reintroduction of belts to her design portfolio. Metropol caught up with Kathryn at the event to discuss the dizzying heights of sartorial success.
Kathryn, what can people expect from the latest collection?
The summer collections are colourful, playful and joyful – a palette of cerise pinks, canary yellow and floral printed leathers adorned with gold metal stud detailing and glass gemstones. We have designed irresistible uppers on all heights on heels and sandals with everyday wear covered and special occasion heels for summer weddings and balmy nights out.
What is your inspiration behind your designs?
Julia and I selfishly design the collections each season based around what we are wanting to wear ourselves… we celebrate with colour when designing our summer collections as our customers often have cocktail events, weddings and annual race events etc over the summer months that are a perfect showcase for a beautiful feature shoe to complement their outfits.
After 15 years, how are you feeling woman's fashion shoes are progressing in New Zealand?
New Zealand women love to look good, but most importantly feel good in their shoes and we have prioritised comfort into all of our designs so that our promise to our customers is around providing a shoe that can see them through from 8am when they leave the house to 11pm when they arrive home after a fun night with friends.
We are finding our customers are more open to wearing colour especially on their feet and like to buy quality items that last and wear well, not having to replace footwear each season. We love this and really enjoy seeing customers wear their favourite pair from years before.
What kind of challenges have you experienced in that time and what hurdles have you had to overcome?
I would have a long list of challenges we have experienced over the 15-year journey of the brand! We are constantly learning and developing as a team to ensure each season we are better than the one previous.
Our main hurdles have been around logistics and freight handling being so far away from all of our suppliers in Europe and Asia however, these systems are improving every year with specialists such as DHL on board to make the process run smoothly.
How would you style your bespoke Clicquot belt?
It can be worn high as a waisted belt with summer dresses and blouses with matching pink heels… or low on the hip with jeans and a white t-shirt / blazer combo with trainers. It's super classic and versatile to be dressed 'up or down'.
How do you make each Clicquot in the Snow show better than the last, given this is your 7th year.
Haha this is something we joke about every year, as the calibre of the event gets higher and higher each year with the tickets selling out in under three minutes this year! We surprised and delighted the audience with Clicquot's famous 'twist' and enjoyed wowing the guests with a playful and celebratory catwalk event… with the best playlist of 80s/90s favourites!
What kind of values do you and Veuve Clicquot share – the partnership seems to work so well?
Veuve Clicquot love to celebrate innovation and creativity, along with women in leadership and business and we are lucky to align all celebrations throughout the year. It is the 8th year we have been aligned as an ambassador and I am very proud of the association, hoping to encourage more women as entrepreneurs to raise the bar and keep thinking BIG.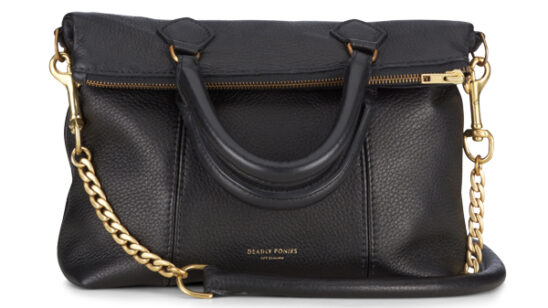 Previous Post