What's under the tree? Coco Gifts
A 'one-stop shop' for gifts, there really is something for everyone.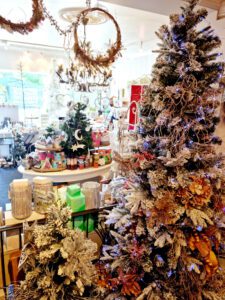 "We have your Christmas checklist covered," says Coco Gifts owner Liz van Montfort.
From classic and contemporary homeware and giftware, jewellery, handbags and accessories, to diffusers, beautiful candles, baby gifts, skincare, and gourmet food items, the extensive range and complimentary gift wrapping makes shopping a stress-free experience.
"We've lots of stock not affected by the Covid-19 shortages, we've good supply chains and are well and truly into Christmas," she says.
French Country, Circa fragrances and Ecoya are among the top sellers in the St Albans boutique. Molly Woppy cookies out of Auckland are delicious and always in high demand during Christmas.
Visit the store at 63 Rutland Street, where there is ample, easy parking. Follow Coco Gifts on Facebook and Instagram.
Previous Post