RESENE: A merry and bright coastal Christmas
With festivities falling into our summer season, most of our time is spent at the beach. It's natural to bring these blues of nature indoors when we're celebrating.
With the hustle and bustle of Christmas being stressful for many of us, decorating our homes in calming, tranquil blues will lend a calming, serene feel – the ideal medicine for a busy time!
A crisp, upbeat blue in Resene Cut Glass is a hue that will boost the energy in the room, refreshing and energising, like the sea. This shade coats the floor and tongue-and-groove wall, ensuring a light, serene base from which to layer your Christmas theme in varying levels of darker blue tones to master visual contrast.
Look beyond your walls and floor when being creative. Get your artistic juices flowing with paint, scattering the blue tones across furniture and accents such as vases, bowls, throws and cushions.
A cabinet can store presents and games on Christmas Day, and any cutlery or crockery that you'll use for your festive meal. Painted in Resene Kumutoto, its deep aqua is full of personality and shows how complementary colours lend bright character.
Find your inner artist and create your decorations this year. Crafting them is a festive fun project of its own, transforming your house into a wonderland – a summer version! Swap out the traditional decorations and extend your beach décor theme on to the tree, presents and tabletop with homemade shell ornaments.
Their curves sit perfectly amongst the traditional baubles, breaking them up with their unique shape – don't forget the star at the top! Let the tonal blues flow further on to your gift wrapping, with present boxes painted in tonal blues for an impressive effect.
Finish with delicate blue ribbons and homemade shell gift tags. Take the shells and paint a letter on each, spelling out a word that evokes a Christmas meaning. Link each shell with twine to create your garland, hanging it on the wall for a personal touch that emphasises your blue tones.
Touches of glistening gold in the cutlery, the earthy hue of the rustic twine and the timber legs in the side tables bring the scheme down to earth.
Layering your tones from light to dark blues ground your festive space in a relaxed setting in which to soak up the festive fun.
Styling by Vanessa Nouwens | Photography by Bryce Carleton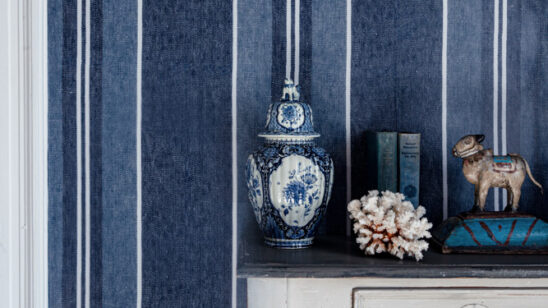 Previous Post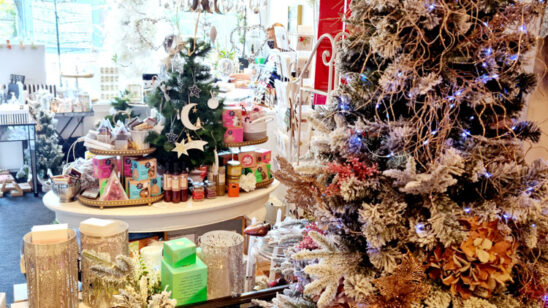 Next Post