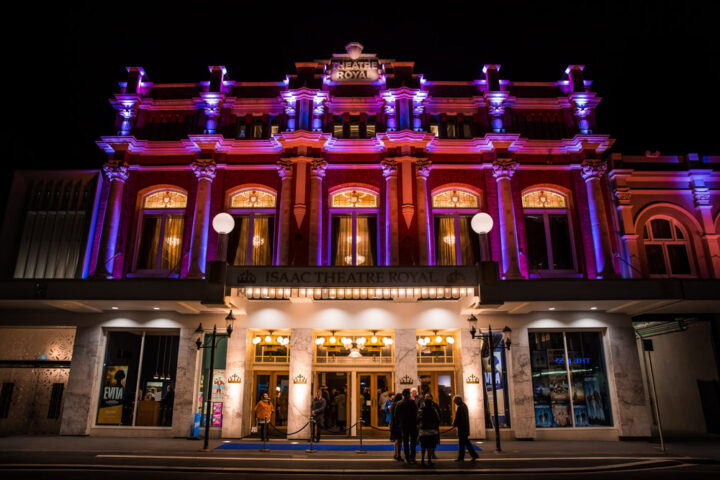 What's on at the Isaac Theatre Royal
The Isaac Theatre Royal stands as a monument to everything that is good in our community. Signing up for membership supports the theatre and enables members to gain exclusive offers.
Made in Canterbury 2022: March 24 – 27 2022
After the success of the inaugural Made in Canterbury in 2021, the festival is back for 2022.
It's a weekend celebrating local Christchurch creatives and showcasing all genres of performing arts in Canterbury. Last year's festival took place solely within the Isaac Theatre Royal, but this year will include Tūranga, Christchurch's central library, and The Piano.
Made in Canterbury is a springboard for artists to gain the guidance, exposure, and confidence to develop their work and tell their stories. There will be something for everyone, a mix of old and new. Made in Canterbury is a bold new way of engaging with the wider communities of Christchurch and indeed the wider Canterbury region.
All tickets are just $18 including booking fees – and are on sale now through Ticketek.
For more information visit the website www.isaactheatreroyal.co.nz
Ghostlight Films: Summer Edition
The new year has well and truly kicked into gear, and so has our Ghostlight Films Festival for 2022. This time, the Summer Edition will screen 10 films, ranging from all time classics to sing-a-longs and some perfect flicks for the kids.
Schedule:
11 February – Pulp Fiction – 7:30pm
12 February – Sing – 10:00am
12 February – Pirates of the Caribbean: The Curse of the Black Pearl – 12:30pm
12 February – Interstellar – 3:15pm
12 February – Rocky Horror Picture Show – 8:00pm
13 February – Pretty Woman – 11:00am
13 February – Harry Potter 4: Goblet of Fire – 2:00pm
13 February – The Greatest Showman: Sing-a-long – 6:00pm
14 February – Jojo Rabbit – 3:00pm
14 February – Romeo and Juliet – 7:00pm
Book your tickets now from www.ticketek.co.nz
Become a member
Three tiers of memberships are available.
The Club 145 Membership, for 18 to 39-year-olds, has a $39 annual subscription fee. Priority Membership targets people aged 40+ and is $79 annually.
Both memberships include a 20 percent beverage discount at the theatre bars, exclusive ticket discounts (where applicable), and a complimentary venue hire for one of its function rooms or a Royal Box.
The third membership plan is Supporting Cast, which for $1000 grants entry into the 'inner circle' of the theatre. As well as the above benefits, it includes 'concierge ticketing'. No queueing for tickets online, on the phone or in person. Simply tell theatre staff your show and seating preferences, and they'll do the rest. Supporting Cast Members gain access to exclusive pre-sale show offers, an opportunity to upgrade to the Royal Box, plus a private backstage tour, and a guest attendance at one of the many theatre functions.
Visit the website or email memberships@itr.co.nz
Become a sponsor
The Isaac Theatre Royal wants to take this opportunity to thank all of its sponsors for their ongoing support.
Without them, the theatre would not be able to continue to provide unforgettable experiences for the community.
A huge thank you to:
Runacres Insurance Air Rescue & Community Services
Naylor Love Aotea Electric
The Southern Trust Mainland Foundation
The Lion Foundation Pub Charity
SKOPE The Isaac Conservation & Wildlife Trust
One Foundation Mortlock McCormack Law
Clyne & Bennie Zeal Consultants
The ITR is now looking for sponsors for 2022 and beyond.
For expressions of interest, please email admin@itr.co.nz
Become part of the ITR family, and support one Australasia's most iconic and historic venues.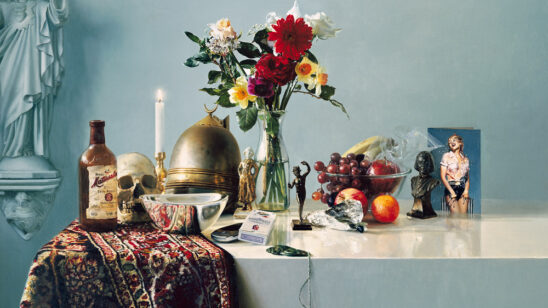 Previous Post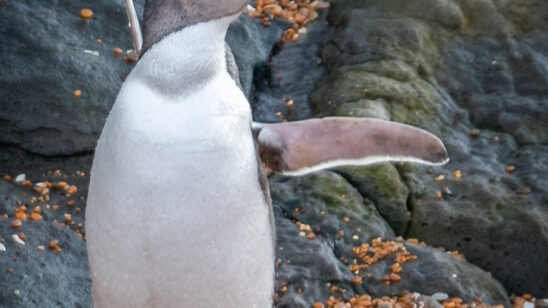 Next Post