---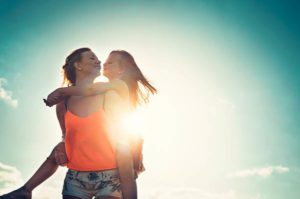 Waitangi Day in the Waimakariri
Make a beeline to Rangiora for a full day of affordable fun with the family, which promises action aplenty this Waitangi Day, Thursday 6 February.
---
Inflatafest
All things inflatable in a kaleidoscope of colour will be bouncing about at Victoria Park in Percival Street, Rangiora, on 6 February.
Jump for joy among the obstacle courses, paddle boats, water walkers, bouncy houses and castles, carnival games, cliff jumps, slides, mini golf and more.
Refreshments after all that action will be on-hand at Food Truck Alley and Mr Whippy – and some special guests will surprise the crowd.
Tickets are $15 per child for a wristband which will give access to all the crazy, amazing activities for up to five hours.
Adults will only have to pay if they join in and play! Presented by Fun HQ and friends.
Bookings can be made through Eventbrite or phone 021 191 0103 for information.
---
Interislander Summer Festival Rangiora Harness Races
This Waitangi Day it's Rangiora's turn to saddle up for race day.
It is tipped to be a relaxed family day out at Rangiora Raceway in Lehmans Road, starting at 10:00am.
The setting is an unsurpassed casual country atmosphere, with fantastic live music and fun entertainment for the kids, in between the nail-biting racing action.
Feast from the food stalls or unwind in the sunshine with a picnic on the lawn.
To book a range of packages for groups and other options visit www.theraces.co.nz for more information.
---
Outstanding Oxford
Celebrate the new decade in the charming town of Oxford with its word-class backdrop of the Southern Alps.
Only 40 minutes from Christchurch – it's a relaxing summer's day drive to a special spot of North Canterbury countryside.
With its museum, divine cafés and unique boutique shops, Oxford just gets more enchanting by the year – and staying overnight is even quite tempting.
---
Oxford Farmers' Market
The Oxford Farmers' Market is a country farmers' market where the stallholder is very likely to be the grower and producer.
Main Street in Oxford, from 9am to 12 noon, transforms with the sights, tastes, textures and smells of artisan and locally grown produce.
There is an appetising range of meats, cheeses, fruit, vegetables, flowers, preserves and sauces more than 15 stalls.
Don't forget to grab brunch and a coffee while you're there! The market is burgeoning, so the increasing diversity of local artisan craftspeople makes it a must to discover, while supporting local businesses.
Visit the Oxford Farmers' Market on Sunday mornings, all year round, come rain, hail or shine.
---
Arts in Oxford
Catch the last few days of Oxford Art Gallery's biggest exhibition, running until Saturday 26 January. Over 20 artists' work are showcased, with local artist Amy Hoedemaker among the talent.
The gift shop is full of original handcrafted artwork such as pottery, jewellery, cards and books.
The gallery is open Tuesday to Thursday from 11am to 2pm and Friday to Sunday 10am to 4pm.
Phone 03 312 1639 or email artsinoxfordgallery@gmail.com.
---