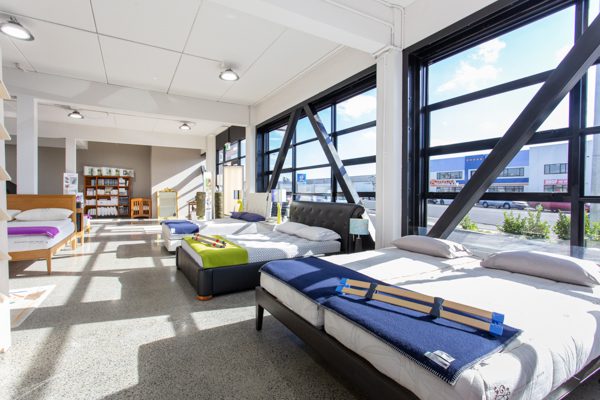 What dreams are made of: Dreamwool Beds will have you wondering why you didn't replace your bed sooner
Dreamwool Beds has snuggled into its new sun-lit premises – a paradise for slumber, showcasing the innovative bespoke bedding that dreams are made of.
No glues, foams or polyesters are used – only New Zealand wool, Australian fabrics, spring systems from Denmark and quality Vietnamese latex. "Health revolves around diet, exercise and sleep," Director David Henderson says. "Sleep affects weight, mental wellbeing and simply the ability to function the next day."
The original company, Clegg Brothers, pioneered in 1934 from a Brighton garage, was ironically located across the road from the current premises 40 years ago. David's father bought the business in 1974, renaming it around the millennium to reflect the transition from entry level to a top end wool-based product. David is hands-on in the new Sydenham showroom, where customers are also welcomed by Nicky, company 'camp mother'.
The European-aligned, custom-designed mattress and slat-bed system visually takes up less bedroom real estate. David likens bulky standard mattress and base systems to "a big chocolate sponge cake," compared to a Dreamwool bed – "a piece of chocolate brownie". It's quality without the bulk – finer, lighter, but exceptionally comfortable and supportive.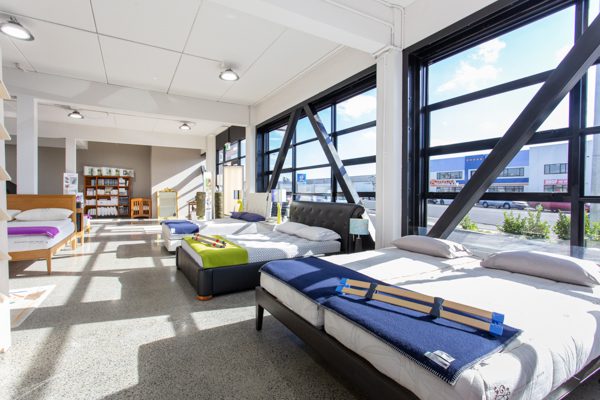 Firm, medium, soft support can be customised to body weight and contouring to each partner, there are nine ranges, from a basic model, up to the Heaven, Paradise and Euphoria ranges – likened to lying on a floaty cloud. "There's no compromise on quality or performance, just variation in comfort layers and spring systems," he says. "We use three times the material than the average mattress as we make for comfort, not a price point. Mattresses are manufactured on site and made to order."
Wool makes a drier bed, is anti-dust mite and anti-microbial, naturally cool in summer and warm in winter. "You can't sleep if you're too hot or cold. When you jump out of bed in winter, you won't have to warm up, as our mattresses warm you to the 'soul'. You can also unzip the pillow top, and air it outside, letting the UV rays go to work."
Dreamwool Beds is always improving on perfection. Merino wool will now be used, as well as an ingenious new outer-fabric. Algua was developed in Belgium by a professor from the Lab for Aquatic Biology when researching uses for algae. Microcapsules of spirulina are encapsulated in the top-fabric layer. Its energy-enhancing vapour containing 11 vitamins, 10 minerals and 18 amino acids is released, for the lifetime of the mattress and absorbed by the skin.
When David's wife experienced menopausal sleepless nights, he researched and trialled another solution, launched in 2017 under the Paradise label, using exclusive tiny micro-coils, within temperate-controlling wool layers, allowing air to circulate. Keeping the body and bed cool and dry resulted in a noticeably more restful night – for everyone.
"If you can't invest in anything else, then invest in a good night's sleep – it's the best decision you can make."
Visit Dreamwool Beds Ltd, 96 Disraeli Street, Sydenham, phone 03-343 5195 or visit www.dreamwool.co.nz.