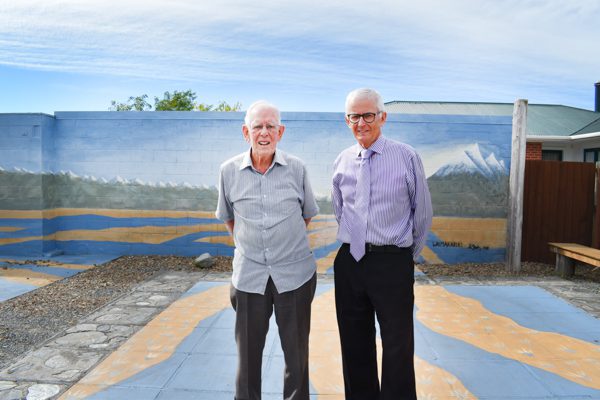 An artistic acomplishment: new mural graces the wall of the Kip McGrath Education Centre in Rangiora
It's been said that you're only ever limited by your imagination. And, although the very premise of this saying is formed on a fictional narrative rather than the ability to supersede physical limitations, it is none the less a sweet concept.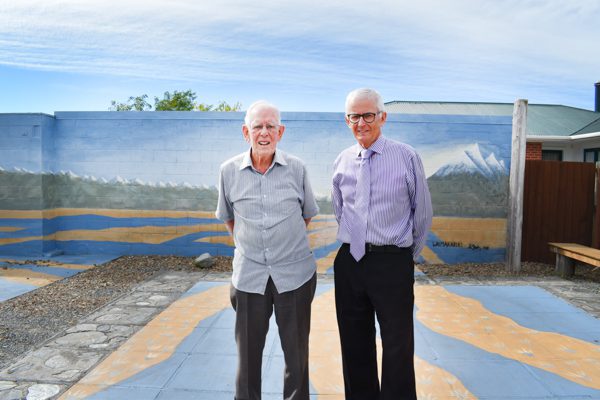 And yet James (Jim) Dykes has made good on this notion, not letting his age of 91 years get in the way of the production of an impressive 16.5m mural in Rangiora.
When the removal of a shed left the large grey concrete wall exposed at the Kip McGrath Education Centre in Ivory Street, James' son, Director Dr Grant Dykes asked his dad for some ideas and he ended up putting his paintbrush wielding hand up for the task.
"I wanted to depict something of the emptiness which is so much of New Zealand," James says.
"So I thought what better way than to represent the flood plain; the tussock covered riverbed with the sun still to come up."
The fact that is has taken a year to complete, working just an hour at a time around the harsh sun and reliance on his wife Jean and daughter in law Delia for assistance, just further adds to this impressive feat of determination.
Outgoing Mayor David Ayers was on hand to unveil the masterpiece last month, pointing to the historical significance of Canterbury's braided rivers and current significance of the region's arts in his speech.