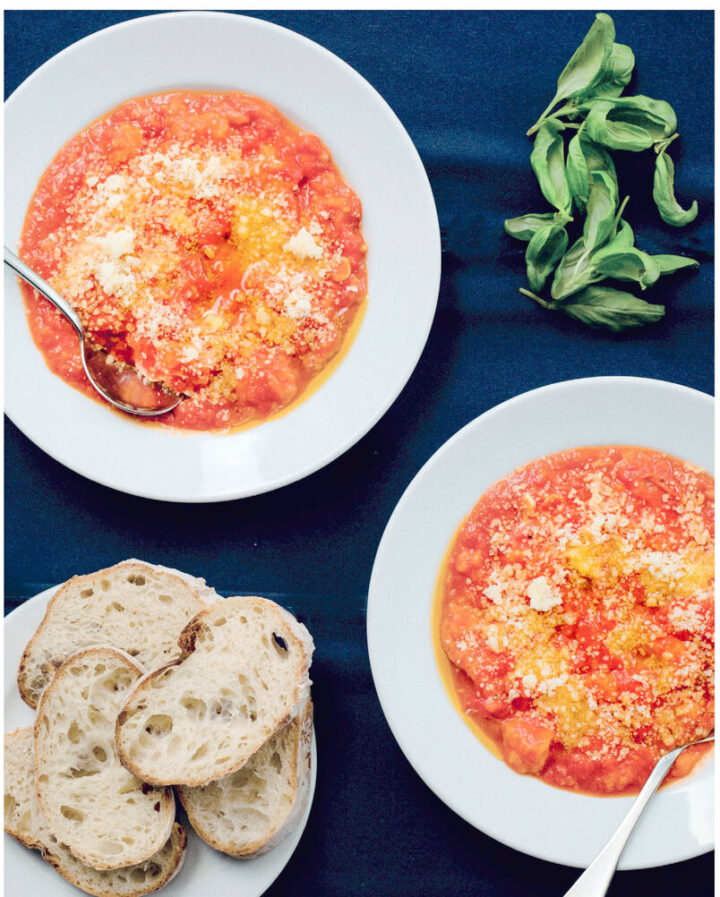 Tomato, bread and garlic soup: Riverstone Kitchen
Courtesy of Riverstone Kitchen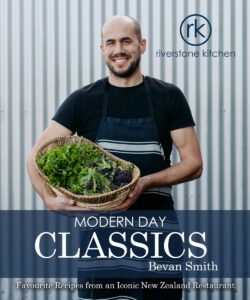 Cook time 20 mins
Prep time 5 mins
Serves 4
Ingredients
2 x 400g cans chopped Italian tomatoes, or 1kg very ripe tomatoes
180ml extra virgin olive oil
3 cloves garlic, peeled and finely sliced
1 bunch basil, picked
½ loaf stale ciabatta, crust removed and roughly chopped
500ml chicken stock, vegetable stock or water
1 tsp sugar
salt and pepper
¼ cup ground Parmesan
Method
If using fresh tomatoes, first blanch them for 30 seconds in boiling water and refresh immediately with cold water. Remove skins, squeeze out seeds and roughly chop the tomato flesh.
Heat 100ml olive oil in a heavy-based pot over a medium heat, add garlic and cook for 15–30 seconds or until garlic just begins to colour (be careful not to burn the garlic or the soup will taste bitter). Add tomatoes and half the basil. Bring to the boil and simmer for 6–8 minutes until thick. Add ciabatta, stock or water, and sugar and cook for a further 5 minutes. Season to taste with a little salt and pepper and divide between four bowls. Finish with remaining basil, a drizzle of extra virgin olive oil and the Parmesan.
Bevan's Tip
Use any basil stalks and Parmesan rinds you might have by placing them in the soup as it cooks to give extra flavour. Discard them when soup is ready.
Extracted with permission from Riverstone Kitchen Modern-Day Classics © Bevan Smith, $44.99 RRP (distributed by Upstart Press). Photo credit: Emma Willetts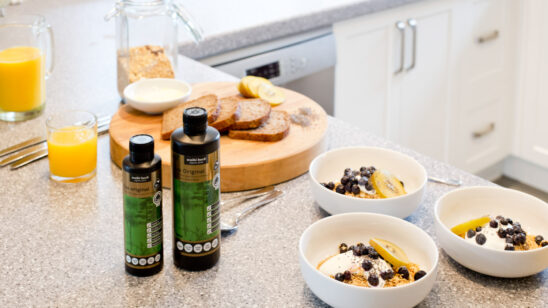 Previous Post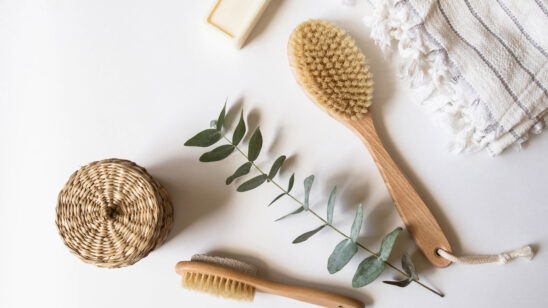 Next Post