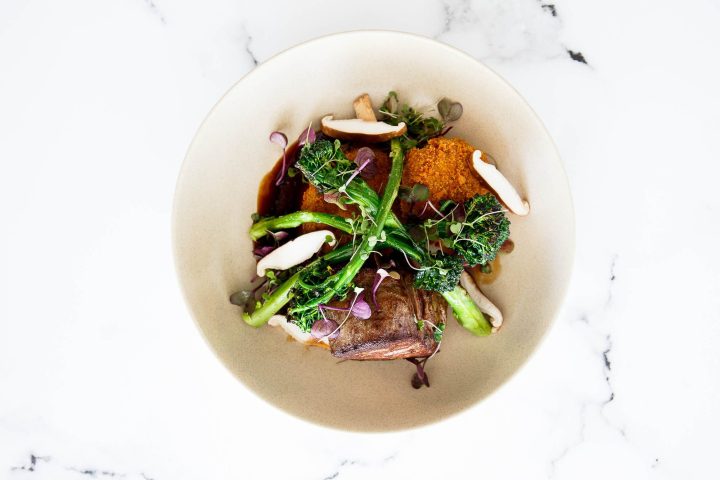 Toast the Sunday roast: Union Fare Eatery
Set in the heart of Prebbleton Village, it's hard to miss the handsome grey and white villa that has rapidly grown its reputation as a destination place where fabulous food is a given.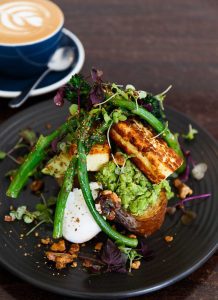 Union Fare Eatery is a café and restaurant that provides a contemporary brunch and lunch menu that tempts every palate – from the sweet to the savoury and everything in between.
The modern, airy interior brings its own special ambience to diners, while the outdoor setting makes for an idyllic respite to just relax and enjoy the scenery.
Sunday nights have become legend in this establishment for its Sunday Roast.
The scrumptious Sunday Roast rotates every Sunday and included in the $50.00 package is a glass of mulled wine. As can be expected with a feast such as this, you need to book early to secure a table.
It's never too early to think about Christmas, especially if it means treating those special people in your life to a day of delicious food and being spoilt like they deserve.
Owner and head chef Tom Hiddlestone is passionate about food, and he is determined to bring an unforgettable Christmas Day to families – time to forget their worries and live for the moment.
Tom has put together a fabulous festive feast and with the menu already out there, advises to book your table now to avoid disappointment.
With three seating times of 12 noon, 2.30pm and 5.00pm, there's plenty of scope for planning your day around opening of presents and catching up with family and friends before getting ready.
The Union Fare Eatery Christmas menu features five courses at $150 per person. The dining time is allocated for 120 minutes per sitting. Tom kindly gives a sneak preview as to the delicious menu patrons can look forward to tucking into on the big day.
On arrival 
Guests receive a glass of Hunters Miru Miru New Zealand sparkling wine or beer and canapé selection – turkey filoette with blackcurrant jam, and cold smoked salmon and wasabi whip blinis.
Course 1 – Soup
Kaikōura crayfish bisque – grilled crayfish tail – house baked focaccia – lemon pepper butter.
Course 2 – Starter
Sous Vide pan-seared duck breast – kumara and burnt manuka honey puree – buttered asparagus tips – balsamic caramelised apple – toasted macadamia
Course 3 – Palate Cleanser
Mandarin and lemon granita
Course 4 – Main Fare
Pan-seared then oven roasted Canterbury lamb backstrap – pea, maple and ham hock puree – rosemary, garlic, and duck-fat roasted potatoes – red wine poached figs – green beans – pan gravy reduction
Course 5 – Dessert
Deconstructed pavlova – coconut meringue – vanilla bean Chantilly cream – kiwifruit puree – mandarin, strawberries and raspberries
With a menu as delectable as this, there's every reason to forget slaving in the kitchen and swap the apron for something glamorous and make it a Christmas Day everyone will love. But best of all, after everyone is replete and the waistbands feel just that little bit Christmas-Day- tighter, there is that moment of utter joy as you watch the waiters clear the table…
Someone else has to do the dishes and it isn't going to be you.
Union Fare Eatery is at 597 Springs Road, Prebbleton, Christchurch. Hours 8.00am till 4.00pm Monday to Saturday, 9.00am till 9.00pm Sunday.
Book your Sunday Roast or Christmas Dinner (or both – why not?) by calling 03 344 0559. Get in touch via Facebook www.facebook.com/UnionFareEatery or visit the website below.
Previous Post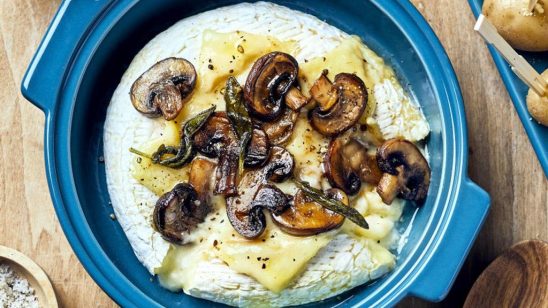 Next Post