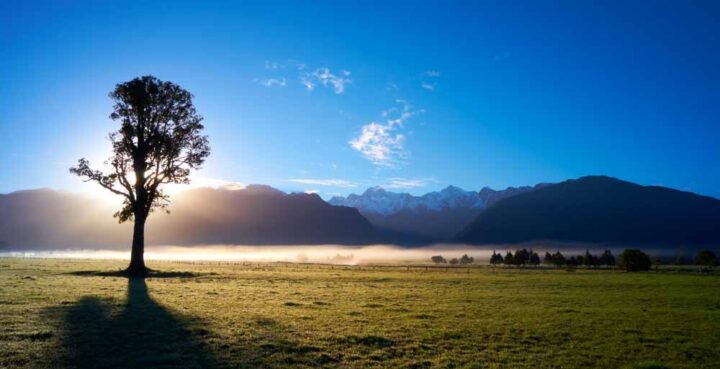 Time for a cool change
Brought together by shared experiences of grief, the Cool Change Sisters are a raw and honest voice, sharing their stories in the hope of sparking a much-needed shift in New Zealand's mental health space.
Grace Curtis, Georgia Harris and Tori Wheelans are the founders of Cool Change, a movement to give the bereaved a voice and break the stigmas surrounding suicide.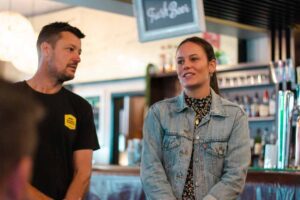 As three young women navigating the devastation of suicide in their own families, Cool Change was a way to connect with others who were going through a similar experience. "We started Cool Change with very little expectation, but had hopes of reaching others feeling similarly to us. It is a place for the bereaved to break their silence. We wanted others to understand their loved ones passing by suicide is in no way at all shameful and that they can speak up about their hurt."
The silence around suicide is a catalyst for the mental health crisis New Zealand is currently experiencing, and Cool Change understands this is where the conversation needs to start.
"Many of us feel shame about struggling with mental health, making it harder to reach out for help and get better. But people need to understand that there is nothing to be ashamed of. Mental health issues are still widely misunderstood but at Cool Change, we view them the same way we view physical health issues and express that it should be treated with just as much importance to the individual and society as a whole."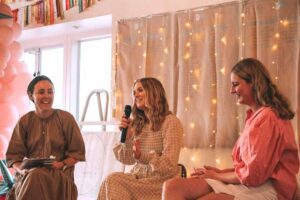 And as far as combatting that shame and those stigmas? It starts by teaching people that it is okay to not be okay, and enabling them to understand that talking about suicide isn't taboo at all.
"The statistics show one in four Kiwi adults will battle with mental illness at some point in their life, which means in your places of work, sports teams, family, and amongst your friends, the likelihood of someone struggling is extremely high. This is why we feel so passionately about what we are doing. We encourage others to talk, talk and talk some more, much of the solutions are found in those who are around us and care about us."
The statistics in New Zealand are staggering and frightening. From 2018-2019, data showed the highest number of reported suicides New Zealand has recorded. 685 people lost their lives to suicide, which also means 685 families and communities have had to go through the trauma and grief that comes with it.
Cool Change is a small but mighty force of hope in what can seem like a hopeless reality for the bereaved.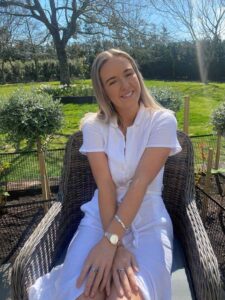 "We have high hopes for Cool Change with a focus on public speaking, particularly in schools come 2022. We believe where we will be most utilised is to be face to face with our communities and allow them into the rawness of our stories. We have some exciting things coming up on our horizon that we can't wait to share."
You can follow the Cool Change sisters' journey on their online platforms, where they share their upcoming plans and initiatives, as well as advice and support to those who need it.
Cool Change want to offer tools for the bereaved but also to those who are trying to support others grieving. Their advice is simple, but impactful.
"Don't be afraid of saying the wrong thing! Most often people are too afraid of saying something to make the person upset. Chances are they're already upset so it's best to acknowledge their feelings and let them talk it through. That is far better than not acknowledging them at all."
"Offer practical assistance, for example offer to grab groceries for them, do washing, drop off cooked meals, accompany them on a walk, help out with day-to-day tasks."
"Be willing to sit in silence and listen. Sometimes people that are going through bereavement need someone to just listen. Be prepared to listen without judgement and don't feel bad if they're upset, that is often a good sign the person is letting their feelings out and they feel comfortable to do so."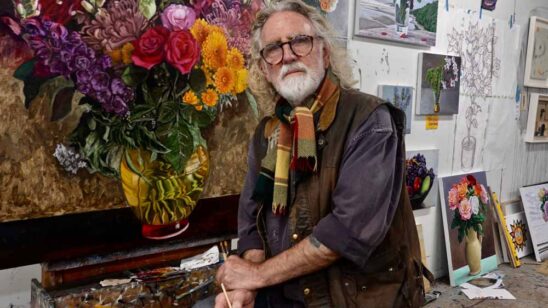 Previous Post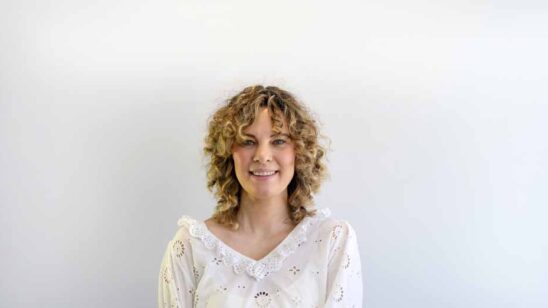 Next Post