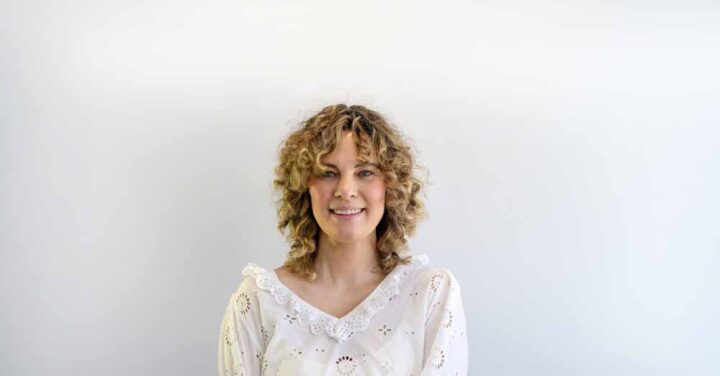 It's time to Talk Peach
September is gynaecological awareness month, and Talk Peach is the Kiwi organisation making big moves to educate about gynaecological cancers. Founder Tash Crosby shares her story in hopes to educate and support women across the country.
Diagnosed with ovarian cancer at 36 years old, Tash is one of the mere 15% of people that caught the disease at an early stage. "I was young, healthy, and fit. I looked after my wellbeing, I attended regular cervical smears.
A gynecological cancer was the last thing on my mind when I started to notice some changes to my body and some niggly symptoms."
Achy back, fatigue, abnormal abdominal pains, painful bowel movements, indigestion, and bloating were among some of Tash's symptoms. It took three self-admitted trips to the emergency department over two painful weeks, before she finally got answers.
"We think you have ovarian cancer," are words that changed her life. Tash underwent two surgeries which removed her ovaries, fallopian tubes, uterus, cervix, and stomach lining. "Following surgery, I had six months of very heavy chemotherapy, an intense regimen for an insidious cancer. It was very hard, and I am still managing the effects of it today."
"When I was diagnosed there was very little support. I was handed a small slip of paper from the Macmillan trust, an overseas gynaecological cancer charity. That's when I really did feel like I would be going through this without much of a community or road map. I felt really alone; no one was doing fun runs, no sports teams decked out in our colours, no collections on the streets. My friends and family had never even heard of it."
"The mental and emotional impact of cancer is huge, but having a type that goes unspoken about and largely underfunded is heartbreaking and extremely isolating for those diagnosed, and their loved ones."
It was this that sparked Tash's desire to help others going through the same thing.
"I had learnt so much during my battle. I felt a responsibility to educate." And so Talk Peach was born.
Talk Peach work to inform New Zealanders on gynaecological disease and connect and support those who are diagnosed.
Tash applauds the tremendous outcomes in the fight against breast cancer and its much-needed continuation to do so, and believes that with a similar commitment, Talk Peach can achieve the same success for gynaecological cancers. "We often feel like we are shouting into an abyss and no one can hear.
When you look around and see little happening to change this, it's an extremely terrifying and sad position to be in. Ovarian cancer needs to be a priority. We know that people battling with ovarian cancer right now feel unheard, no one wants to beg but our community is a desperate one."
So how can you get behind the important work Talk Peach is doing? Tash says, "Have open conversations about gynecological health with friends and whānau. Get us in to educate your workforce, donate via our website and jump on board as a corporate sponsor."
New Zealand menstrual cup company, Hello has come on board as Talk Peach's charity partner to launch a limited-edition Hello Talk Peach menstrual cup range.
"We admire the work Tash does so much and want to support her amazing mahi," says Hello co-founder and registered nurse, Mary Bond. "One New Zealander dies every 24 hours from a gynaecological cancer, yet the awareness is frighteningly low. By partnering with Talk Peach, we hope to play a part in changing that."
Ten percent of every sale of the Hello Talk Peach cup will go directly to support the work Talk Peach do. Hello Cup customers also have the option of making a direct donation to Talk Peach from the Hello Cup website.
Tash says the collaboration is monumental for Talk Peach. "I'm very thankful for their love and support for our community, together we will foster much needed change and save lives. It's incredible to have a much-loved brand on board and taking a stance for this neglected space in health."
To purchase a Talk Peach cup, visit www.hellocup.com
Some of the most common signs across the five gynecological cancers (but not limited to)
Abnormal bleeding (after sex, between periods, post-menopausal)
Urgency and frequency of need to urinate
Fatigue
Back pain, abdominal pain
Changes in vaginal discharge
Pain during sex
Changes in bowel movements
Persistent bloating
Indigestion
Feeling full quickly when eating

For more information, resources, and advice, or to make a donation, visit www.talkpeach.org.nz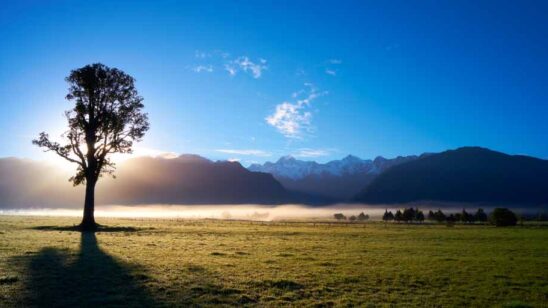 Previous Post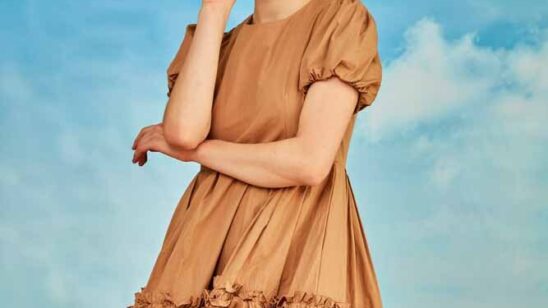 Next Post